Streaming services were a pretty big deal in 2016. Here are the hits, misses, and groundbreaking moments for this year in streaming.
With the dawning of a new year, we took a look back at 2016 and what was the biggest news in streaming. If there's one thing that can be determined, it's that streaming will continue to build in popularity. Its original programming and availability of commercial-free content makes it a hit with people who want to watch their favorite series and shows. With everything that's happened in 2016, there's no doubt that streaming services are here to stay. We decided to take another look at some of the biggest moments in streaming for 2016.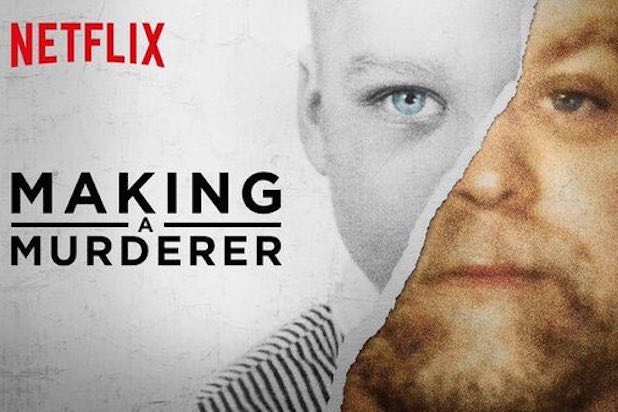 Amazon, Netflix Win Emmy Awards
This year, Amazon and Netflix were nominated for 54 Emmys. Netflix left the ceremonies with nine wins. Four of those winning awards were for its runaway hit documentary, Making a Murderer. Amazon took five Emmy Awards this year, including two for its original comedy Transparent and one for The Man in the High Castle. While neither streaming service won more awards than HBO, the awards these streaming channels did win are a strong endorsement of Amazon and Netflix's shared dedication to original programming.
Streaming and the Golden Globes
In December, Netflix and Amazon received 17 Golden Globe nominations for the original programming on both streaming services. This year, Netflix's Stranger Things and The Crown won nominations for best drama series. Amazon received a best motion picture award for Manchester By The Sea as well as nominations for best performance by an actor, best director, and best screenplay among others. Like with all Amazon and Netflix's respective Emmy wins, these Golden Globes victories are proof positive that the critics recognized what the viewers already know, that original programming and streaming continue to gain popularity.
Stranger Things, Season Two Announced
Okay, so this one is big to me, but still… On August 31 of this year, Netflix announced that a second season of its smash sci-fi drama Stranger Things received a green light. While this came as no surprise to anyone who knew what a huge hit the show's first season was, it was still something to excite hardcore fans. Season two will have nine episodes, which is one more episode than season one. Stranger Things' second season is scheduled to air sometime in 2017.
Streaming Superhero Shows
There's no denying that 2016 was the year of superhero shows, both on the big screen and the streaming services. Whether you're a fan of the Marvel or DC Universe, or both, you'll find plenty of super dudes and dudettes in capes and tights on the various streaming services. The biggest concentration of superhero shows, both live action and animated, can be found on the "big three" streaming services – Amazon Prime Video, Hulu, and Netflix.
Notable Netflix Errors
Netflix dropped from having 53.7 percent of the market share during the second quarter of 2016 to having 51.8 percent in the third quarter, according to a study by Digitalsmiths. Some pundits including our own Stuart Sweet believe this drop is the result of a handful of critical errors made by Netflix, which include: a less than desirable browsing experience on the AppleTV app, the inability to search movies by category on the AppleTV app for most of the year, Netflix ceased making good content suggestions for users, and a glaring lack of new content to stream as a result of Netflix shaving its catalog. Some question how long Netflix will remain the top dog of streaming services.
The Rise of Fringe Streaming Services
This year saw a rise in what we like to call "fringe" streaming services. These are streaming services that aren't part of the "big three" – Amazon, Hulu, and Netflix. The fringe streaming services that began to emerge in 2016 were Crackle, Popcornflix, and Tubi TV. Other fringe streaming services made some waves this year, including Sling TV, DIRECTV NOW, HBO NOW, YouTube Red, CBS All Access, and Playstation Vue. If these and other streaming services continue to evolve, they won't be considered "fringe" for very long, especially in an age where Netflix slowly loses ground.
DISH's AirTV Player
Unintentionally leaked this month, DISH's AirTV Player could be a hint of the future of streaming services. While it operates much like the current Sling TV system, there is one major difference – the AirTV Player acts as a receiver for live, OTA TV programming. Users will need a TV antenna to access their local TV channels with the AirTV Player. Unfortunately, little is known about the AirTV Player because news of this device might've been accidentally leaked. It's been pulled from DISH's website and the company canceled a press conference at CES that was rumored to have been about this device. Still, it's good to see that DISH is interested in combining local OTA TV programming and streaming.

Streaming Trends in 2017…
The year in streaming has uncovered some trends, the biggest of which is the blurring of categories among the top streaming networks. For example, Netflix used to just do movies while did TV. Now, these streaming services compete against each other in both categories. This trend of combining original films and series with TV programs and older catalog stuff seems to be the direction taken by the fringe streaming services. Simply put, the services identified what streamers want and now they're competing against one another to be the best content provider.
While older movies and shows seem to be something streamers desire, some services are getting rid of much of the dated material. It seems like if a movie or show is over more than a few years old, it's almost valueless. Since it's available on other advertiser-supported platforms such as TubiTV, the importance of keeping a back catalog of older content seems less and less important to the prominent streaming brands. The vast majority of movies and shows that are more than a handful of years old will likely be considered obsolete, at least by the mainstream streaming services. Netflix's recent decision to ax more 5,000 titles is the first sign of this trend.
Ultimately, I think jettisoning older content is a bad idea. After binge-watching their favorite original series, it's not uncommon for viewers to revisit their favorite older films. If these titles are noticeably absent on the mainstream streaming services, it could drive traffic to other subscription sites that understand the value of having a well-stocked back-order catalog of classic cinema. Content will always be the battleground for the "streaming wars," but it won't always be the latest in original programming. The winner of these battles will always be the streaming service that provides the "big picture" of new, old, and current movies, series, and TV shows.