TL;DR: Save $20 on this Smart Charge automatic battery charger when you buy from Solid Signal!
Solid Signal is celebrating Black Friday by offering deals on devices that nearly everyone can use. The Smart Charge automatic battery charger is used to keep the charge on car, motorcycle, and other vehicle batteries while they're in storage. It trickles electricity into the battery to help keep it fully charged. That's why it's called a "trickle charger" or "battery trickle charger." If you take advantage of our Black Friday deals, you can get this device for just $22.99. (Regular price: $42.99.)
The Smart Charge Automatic Battery Charger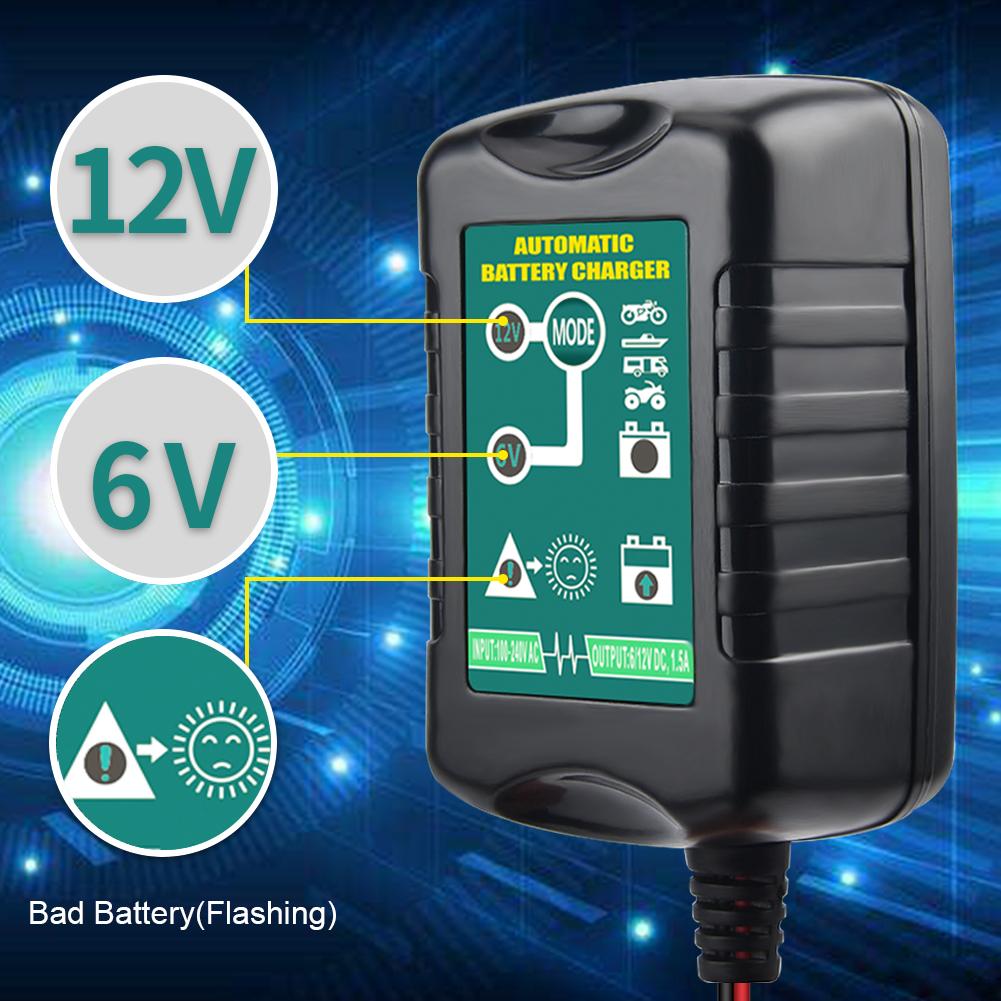 When people think about battery trickle chargers, they normally think of winter. That makes sense because the coldest months of the year is typically the time when most vehicles are being stored. We're talking everything from motorcycles and other seasonal vehicles are under wraps and in the garage during this time. If left without a charge, the batteries often go dead… unless you have the Smart Charge automatic battery charger.
This trickle charger is a 4-stage microprocessor-controlled smart battery charger with modes for 6V and 12V selectable output. Here are more important features and benefits of this battery charger:
Does not overcharge your battery

Designed for all kinds of 6V & 12V lead-acid batteries, such as GEL, AGM, and more

Charging Battery: 5-36AH

Charging Time: 3-24hrs

Automatically repairs and reverses battery damage

4-stage charging process

Maximum Charging Current: 1.5A @ 6V and 12V
Trickle Chargers Aren't Just for Winter
Do you own snowmobiles? If so, you'll need this charger for three seasons out of the year. That's a long time for a battery to sit idle. It's the same for those classic cars you only take out on the nicest of days. If you want those vehicles to start up when the time comes, this trickle charger makes it happen. And, while we're happy to bring you this trickle charger, there's one thing you need to know…
…Solid Signal is Your Connectivity Expert!
Our specialty, our core business, is carrying the biggest online selection of TV antennas, satellite dishes, and cellular phone boosters. But we're more than an online electronics distributor. We're the expert that solves our clients' connectivity issues. People reach out to us every day for a variety of solutions and we always deliver. This will continue to be our main brand identity and our core. You can lean on us for any connectivity-related issue you have or solution you need.
Get Your Trickle Charger Now and Save!
We told you upfront that the $22.99 price is a Black Friday deal only. The hot deal on the Smart Charge automatic battery charger is only good until Cyber Monday, or while supplies last. If you want to save big on this very useful device, it's best to act fast. Just keep in mind that we're never too busy to answer your questions about this product or any of our core services. Feel free to give us a call at 888-233-7563. If you're reading this after hours, just fill out the form below and send it to us. Someone will contact you.