The compliments keep rolling in here at Solid Signal. Bottom line, people love our new website!
As you know, we recently redesigned the SolidSignal.com website. What we did over there was much more than a facelift. Our development team worked long and hard to ensure our new website delivers improved customer experiences. Some highlights include easier checkouts, improved search experiences, and a lot more. These improvements make our new website is more responsive, modern, and cross-platformed. It sounds a lot better coming from our customers, so let's take a look at what they have to say.
SolidSignal.com is Cell Phone Friendly!
Having our new website be compatible with mobile was probably the most important change we made. Just ask John M. who said:
"I'm so glad that I can finally see your website on my phone. I do everything on my phone, so this is huge for me."
We use our desktops at the offices. That said, we're well aware that the rest of the world lives on their phones. In addition to using them for phone calls, texts, and streaming, people do a lot of shopping on their phones. They practically do everything on their phones, so it makes sense that we stay strong in that space.
Clean, Clear, and Organized
Our new site keeps everything organized according to our customer, Phil F. He had this to say:
"It's so much easier to find what I'm looking for on your new site. Since I find it quicker, it's easier for me to order it."
Yes, we know we carry a huge selection of consumer electronics products. With so much to sift through, you might think it's easy to get lost on our site. Our hardworking team took that into consideration when they went to work on these exciting website improvements. You won't fall down in cyber rabbit holes when you visit SolidSignal.com. Instead, you'll find the products and information that you want and need.
It Meets Consumer Expectations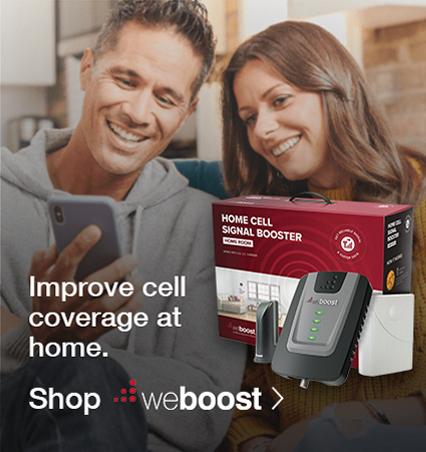 When it came to redesigning our website, our development team took a very modern, up-to-date approach. Warren S. noticed this right away:
"I love the new look and everything else about your site. It's very modern and easy to use."
Staying with the times is easy. Staying ahead of the trends takes a little more work. It's a good thing that Team Solid Signal is committed to the ongoing improvement of our website. This redesign isn't the end. It's actually the beginning of many more great things to come. If you've made it this far in the journey with us, the best is yet to come!
We're Not Fishing for Compliments, but…
…If you'd like to share your thoughts about the new SolidSignal.com, we'd love to hear them. Let us know what you like and what works for you, but also tell us what we can improve. Don't worry, we can take it on the chin and keep on smiling. More importantly, we have the team in place to make the changes you suggest. To that end, our end-goal is always the same: to make sure SolidSignal.com delivers the BEST experience to you, our valued customers!