So, I had intended to do this whole article on the best 100 TV shows of the 2010s. And then someone beat me to it. I'm in surprising agreement with The AV Club's best 100 shows, although I do disagree with some. I think Grey's Anatomy, for example, doesn't belong on anyone's best list after 17 or something years of the same old same old. But that's just me being cranky.
But is it the best?
I would argue that their list isn't the "best" 100 shows, but the most impactful. Some of them are just fun and fluffy, others broke down barriers but weren't outstandingly good television. So, I'll take that list and I'll add four shows which I think need to be mentioned. I won't say they are the "best," because it seems like that isn't the right way to look at this list. But, I will say that if you're going to point out a show like Nathan for You, you can't ignore these four. They shaped the TV landscape in their own way that had much more impact than Big Mouth.
1. Full Frontal with Samantha Bee (2016-present)
Samantha Bee wasn't the first female permanent host of a late-night program. (I think that was Joan Rivers.) Still, in a field of men, she stands out. Literally. The typical late night show has the host at a desk, while Ms. Bee stands during the entire show. She doesn't hide in any way, daring the listener to realize how absurd and angering the world can be. Her politics won't appeal to everyone and her effectiveness as an activist is blunted by her comedy. Still I would argue that it is she, not John Oliver, who represents the evolution of "comedy news," a category practically invented by Ms. Bee's and Mr. Oliver's mentor Jon Stewart.
2. Will & Grace (2017-present)
TV reboot fever is personified by the current iteration of Will & Grace, a show which helped change attitudes toward LGBTQ+ people around the turn of the millennium. Unlike other reboots which sought to move their stories forward, W&G reveled in the idea that their characters had done precisely nothing since the end of season 7. The show actually ran eight seasons in its initial run, but the last season was totally ignored as they moved into the late '10s.
Audiences reveled in the idea that absolutely everything was the same, and the show is finishing a three-season run on NBC with great ratings. It goes to show that if you have a top-notch ensemble and sharp writing, you don't have to mess with success.
3. Lillyhammer (2012-2014)
Here's a show practically no one has heard of. So why is it on this list? It ran for a total of 24 episodes, which used to be considered a single season.
Lillyhammer was the first Netflix original, and the fact that it wasn't half bad led to hundreds if not thousands of original programs on Netflix. Netflix's success was rapidly copied by other streaming sites, and today you can't call yourself a streaming site without original programming. In 2010, it would have ludicrous to think that the Emmys would be dominated by programs from a DVD rental company and an online bookstore. Today, Netflix and Amazon rule the "premium TV" category. None of that would have been possible if they hadn't started somewhere.
4. Modern Family (2009-present)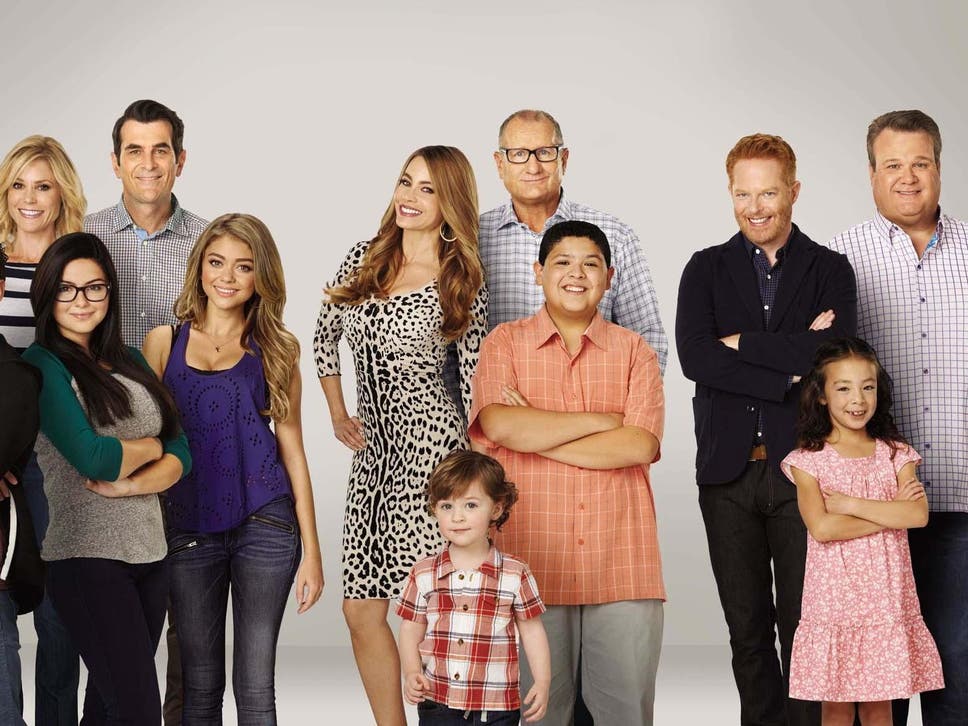 Season 11 of Modern Family is a bad joke. The show should have ended probably three years ago but it's soldiered on because it's "habit TV." We know it's there and we know what it is about.
Because of that, we forget what a groundbreaking show it was in its time. Starting with the "faux documentary" style which was so popular then, the show followed three families: one traditional and two non-traditional,  as they interact. On network TV, we saw a happy same-sex couple that weren't any different from any other couple. We saw a "trophy wife" situation that was a lot more than it seemed.
For much of its run, Modern Family was a relevant, funny example of how similar we all are. Then, of course, the kids grew up and they didn't know what to do with it. The fact that the show has run its course shouldn't make us forget how important it once was.
What would you add to this list?
What shows do you think were the most influential in the last decade? Leave a comment below!