The Tech Choice M7 flashlight is perfect for "black-hole houses" just like mine. Maybe it can help you, too.
I call my home a "black-hole house" for good reason. My humble abode has a tendency to devour every useful tool I have. Flashlights seem to be my home's favorite dish. I never know another one has been eaten until I need a flashlight to help me find something else that's missing. Rather ironic, right? Part of the problem is that I keep purchasing those flashlights that are barely bigger than a keychain. My house seems to be on a steady diet of these and the batteries used to power them. Again with the irony.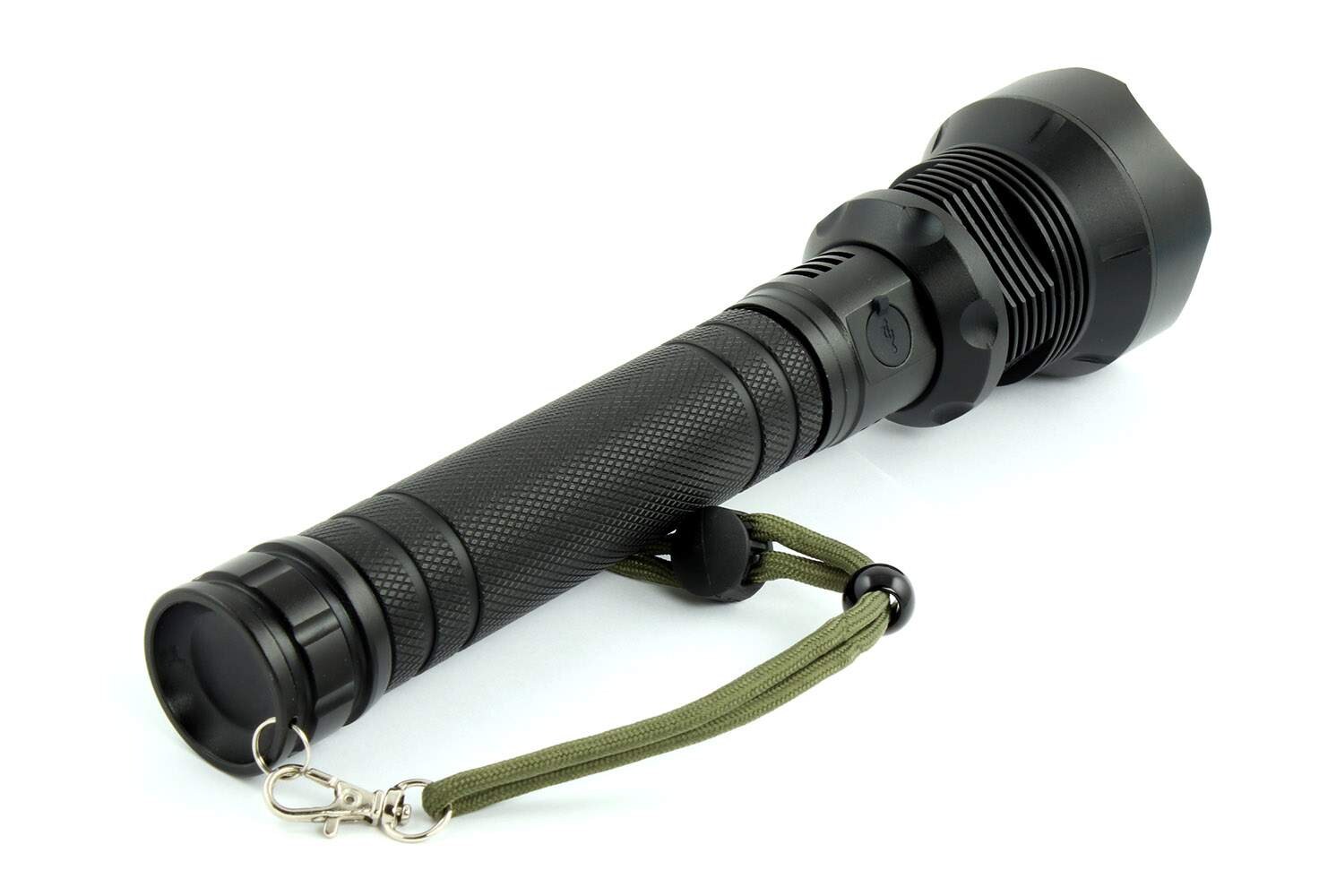 The M7 is the answer to my problems. It's also in the Solid Signal warehouse, which is a mere 50 feet from my desk. (More irony!)
In an age of compact flashlights, the M7 goes the opposite direction. As you can see from the pic, this is a large flashlight; 10.6" long, when fully extended. This size makes it perfect for "black-hole houses" like mine, where smaller tools and items often disappear for good. This flashlight is also a durable one, thanks to its aluminum alloy shell, which features anti-slip texturing and a smart tail switch.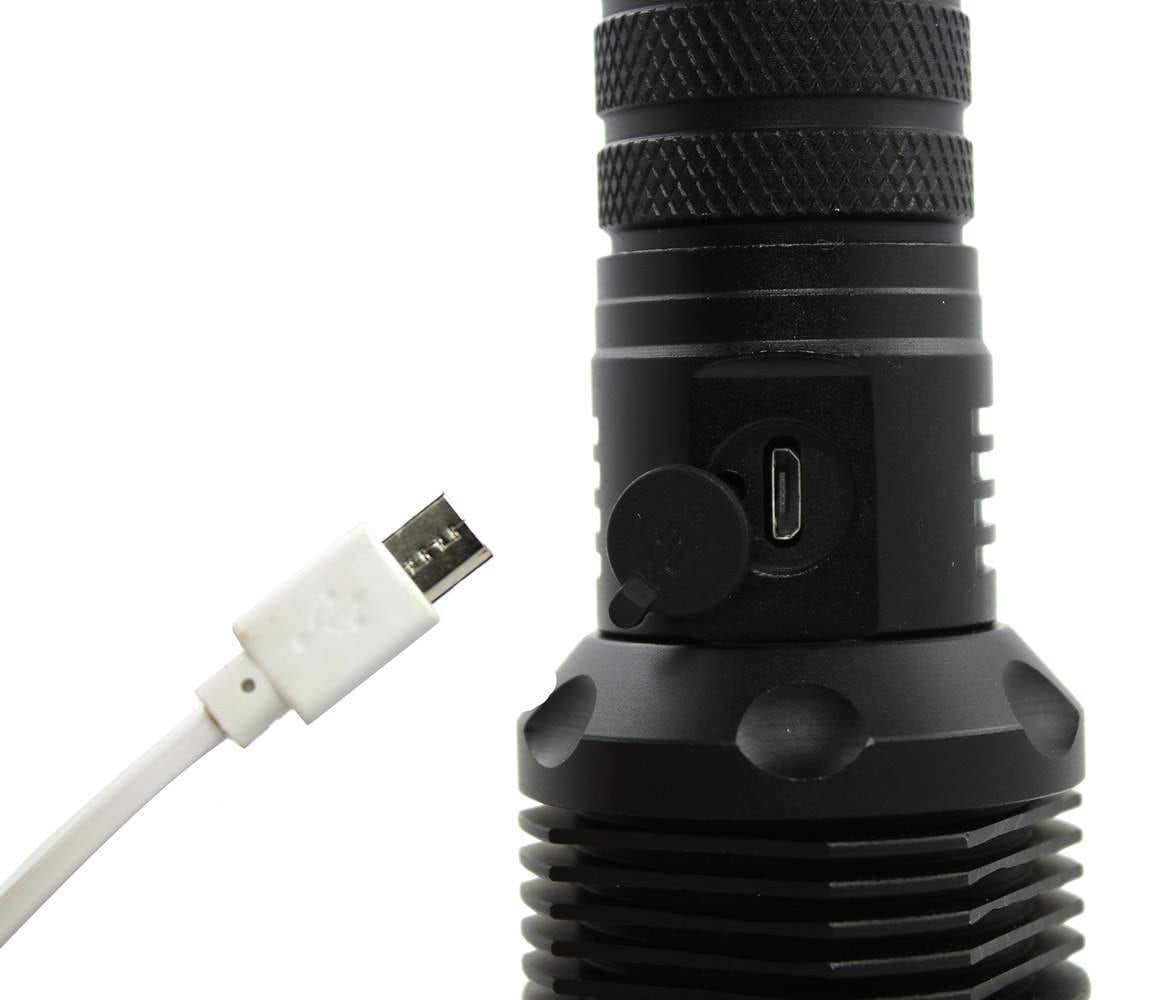 Like I said earlier, I lose flashlights. I also lose the batteries for my flashlights. The M7 helps solve that problem. This flashlight uses built-in rechargeable batteries that I power up with a USB charger. That's a lot easier than buying a pack of Duracells at the store, dropping a few into the flashlight, then forgetting where I put the other 10 batteries when I need them.
Okay, so the M7 is big and rechargeable, but will it serve my needs. Heck yeah it will!
This flashlight is bright. By that I mean it's VERY bright at its most powerful setting. I'm talking a true 4000 lumens here, thanks to its XHP70 LED light. (It's four times as bright as the LEDs in most other flashlights.) For those times when you don't need a spotlight, you can use the M7's low setting. It also features a strobe setting for SOS and effects. It also has an adjustable lens for wide coverage and spot-beaming.
The more I think about it, the more I want the Tech Choice M7 4000 Lumen flashlight. If you need to shine some light on something, it might be the tool for you. Just remember to keep it in a place where you know you can find it! Ironically enough, that's advice I need to follow! Subscribe to our email list for more great deals on consumer electronics products.
Your Connectivity Expert!
This flashlight isn't the only great product we carry. Solid Signal stocks its online inventory with a HUGE variety of consumer electronics products. In fact, we specialize in TV antennas, satellite dishes, and cellular phone boosters. Our expertise with these problems makes us the one people turn to with their connectivity issues. We continue to provide a variety of solutions for everyone who needs it. If you need help, call us at 888-233-7563. You can also fill out the form below and send it to us. Someone will contact you.