Are you a new RV owner who plans on hanging a TV in your vehicle? You've come to the right place!
Solid Signal has been serving the RV community for years. We sell portable TV antennas for RV and other important equipment. One of the things we sell is this TV wall mount from Mount-It! It's perfect for hanging a TV in most RVs. And, since you're getting this mount from us, we'll throw in something that will make your TV-watching experience even more enjoyable. What is that? You'll have to have to keep reading to find out.
Heavy-Duty Tilting and Locking TV Wall Mount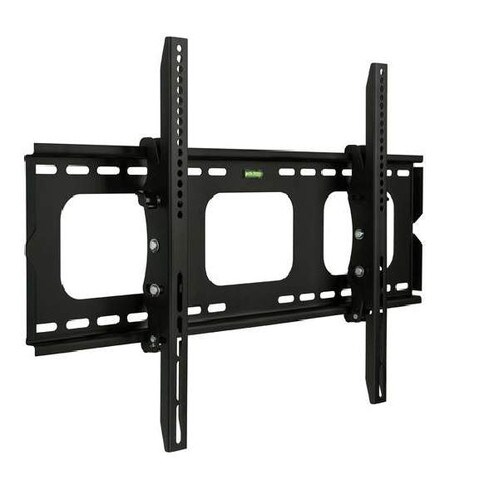 We often recommend this for more people wanting to install a TV in their RV. First let's look at the safety features because that's always most important. This Mount-It! wall mount has a high load capacity. This means it can handle the weight of most TV sets. If you have kids, you might like to hear that the device comes with a child-proof and accident-proof latching system. This reduces the chances of your TV falling off its mount.
So, you know this mount gives you a secure installation. Now let's talk benefits!
Most RV owners like installing a TV on the wall in their bedroom. After a long day of driving, want to settle in for their favorite shows. Anyone who's watched TV in bed knows that you're never laying down the same way twice. That means you need a TV mount that's adjustable. Well, the tilt range on this Mount-It! model makes watching TV easy and comfortable. That means you can turn on your favorite shows and set the viewing angle wherever you need it.
Installing This TV Mount in Your RV
You'll get complete mounting instructions when you purchase this device. We're happy to pass on a little of that how-to here, though. (This blog is a monument to various installation tutorials and white papers, thanks to our blog-master, Stuart Sweet.) To live up to his example, here are the mounting instructions for wood stud walls:
The Wall Plate must be mounted to two wood studs at least 16″ apart. Use a stud finder to locate two adjacent studs.

Be sure to verify where the studs are located with an awl or thin nail.

With a 3/16" drill bit, pre-drill a hole 2.5″ deep at the desired height in each stud. (Make sure these holes are in the center area of the studs and level with each other.)

Use the wall plate as a template to mark the location of the second hole in each stud.

Drill holes 2.5″ deep using the 3/16″ drill bit in the marked locations.

Attach the wall plate to the wall using the included lag bolts and lag bolt washers.
Note: Not all recreational vehicles are built the same. Some use thin plastic or fiberglass walls that may or may not be able to handle the weight of a TV hanging on them. We have heard of some RV owners cutting a piece of 1×6 wood, attaching it to the back of their RV wall, then mounting their TVs and mounts to the wall and wood. We don't necessarily recommend doing this, of course, but we've shared it here for educational purposes.
Get the TV Mount AND This…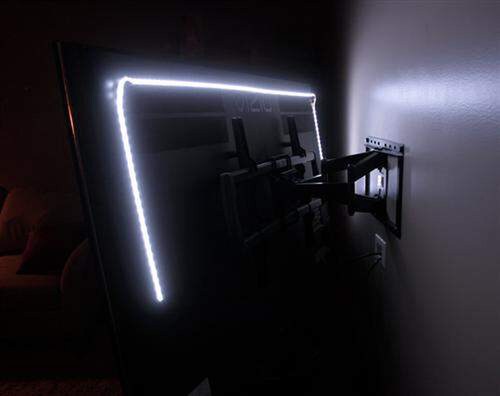 …It's an LED bias light kit. What is that? Well, it's a 78" strip with LED lights on it that attaches it to the back of your TV set. Do that, then plug the strip into your TV's USB port. When you turn the TV on, these lights come on behind your TV. Having this bias lighting while you watch actually reduces the chance of developing eye strain. It also makes the colors on your TV appear more vibrant. Not many people know that this simple device improves your TV-watching experience in such a significant way!
One More Thing: DIRECTV for Your RV
You're hanging a TV in your RV, but what are you watching? You deserve to have your favorite shows with you wherever you go. There's only one way to ensure that, and that's to get DIRECTV for your RV. Our Signal Connect division is a DIRECTV dealer that specializes in bringing this service to RV owners. Our reps will help you with everything, including:
The best viewing package,

The best satellite dish,

The best satellite equipment,

The best local installer,

Quick account activation,

And free tech support after the sale.
DIRECTV programming is really the best for your new TV. And you deserve the best. That's why we recommend you call Signal Connect today at 888-233-7563. Our reps will answer your questions, make product recommendations, and more. You can also fill out the form below and send it to us. Someone will be in touch.