Don't you love being part of the RV community? One of the best parts is being able to show your individuality. To the average person, all RVs may look the same. But you have choices, and I know you've made them. You may have a fifth-wheel or standalone RV, you may tow or not, and of course you've decorated your RV with all the comforts of home.
Enter the toybox
The "toybox" or "toy hauler" has become a very popular subsegment of RV culture in recent years, especially among younger RVers. Simply put, it's an RV where part or all is dedicated to storage, with a ramp that helps you roll your stuff up into it. That makes it easy to bring your ATV, motorcycle, or sand rail with you without worrying about towing.
There are all sorts of toyboxes. Some are purely trailers with nothing but storage, and there are all sorts with different amount of storage in them. It's up to you how much space you want to give over to storage. There's one thing they all have in common though. It's something that's sadly common in all RVs: sometimes it's hard to get cell service in them.
Cell phone signal boosters solve the problem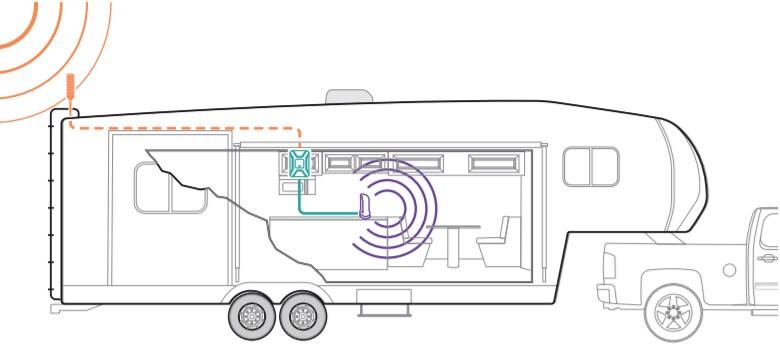 A cell phone signal booster is a miracle of modern technology. A small outdoor antenna brings in signals from outside. A fancy computerized amplifier boosts those signals over 10,000 times and rebroadcasts them to an indoor antenna. The same happens in reverse: The signals from your phone are captured, amplified massively, and pushed out into the world.
Installing a cell booster is easy, no matter what kind of RV you have. Most people can do it themselves, although you can always rely on your helpful RV service center if you want to ask someone else to take on the job.
Cell booster in a toybox?
In order to install a cell phone signal booster, you need two things. First, a way for the antenna cable to get inside. This can be an established electrical conduit, or you can make a hole for yourself. There are even flat cables that can let you fish through a window and still close the window.
The other thing you'll need is power. The cell booster works off your RV's 12 volt supply. If you have both those things, you can put the booster in any kind of RV at all.
Of course if you're looking at a toybox that's purely for storage, you'll need to find a place where you can pull 12 volt power. Depending on the wiring, you may need to pull something from the vehicle you're using for towing. This isn't hard, but doing it safely might mean hiring someone for the job.
Choosing the right cell phone signal booster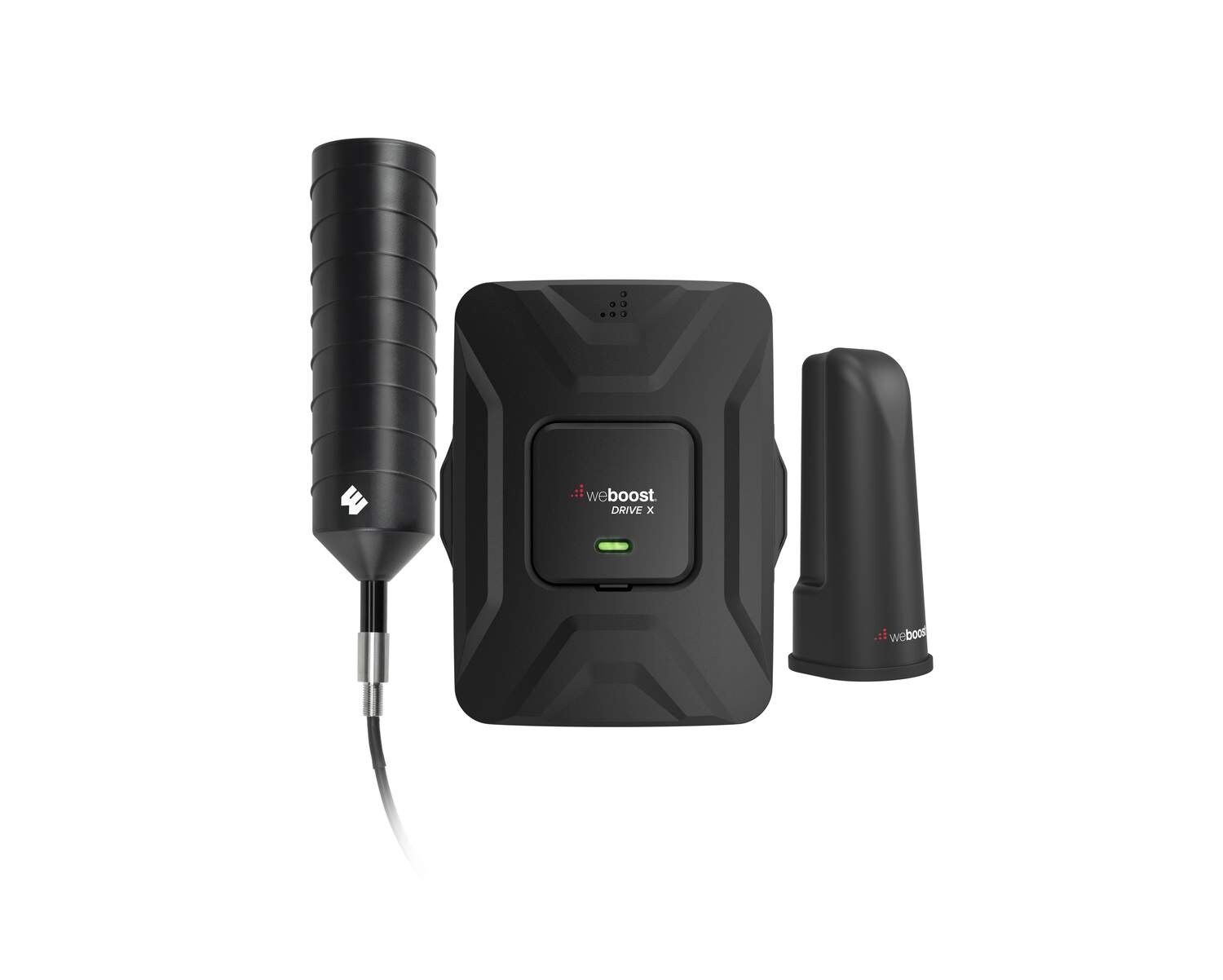 Shop at Solid Signal for all the best brands of cell boosters for home, office, and your vehicles. Personally I recommend this Drive X RV pictured above. It's rock solid, reliable, easy to install and works great with the maximum legal power level. But you're free to browse the great selection of products and see what's best for you. If you need help, call us at 888-233-7563 during East Coast business hours. We're here for you!