Here's the challenge. You want to watch broadcast TV in your RV. It seems like your options go from bad, to worse, to fuggedaboudit. Here's what I mean. These are the ways most people get live TV in their RVs.
Satellite TV
I think satellite TV is the absolute best way to get TV in your RV. The signal is clear and sharp and as long as you can get a view of the southern sky, you'll pick up hundreds of channels. However, when it comes to locals, you can be sort of limited.
If you travel outside of your local area, you'll lose your local channels unless you live in the New York City or Los Angeles metros. Channels from those two markets are broadcast nationally, for the benefit of those few people who don't get local channels over satellite. Everyone else will find their local channels drying up as they get more than 100 miles from a metropolitan area.
Antenna TV
I'm also a big fan of using TV antennas to get local channels. A TV antenna is a pay-once, use-for-years solution that gets you truly local channels. However, there can be some issues. If you have a permanently mounted antenna you know that it's not necessarily powerful to get those distant channels. After all, RV parks aren't usually located in the middle of the city. If you want to get all the channels, you tend to bring something bigger with you and set it up overnight.
DISH still has a module for its receivers that lets you integrate local channels into the guide. Despite rumors, we've yet to see AT&T's long-awaited local channel adapter, so it's hard to know if it's going to show up at all.
A better solution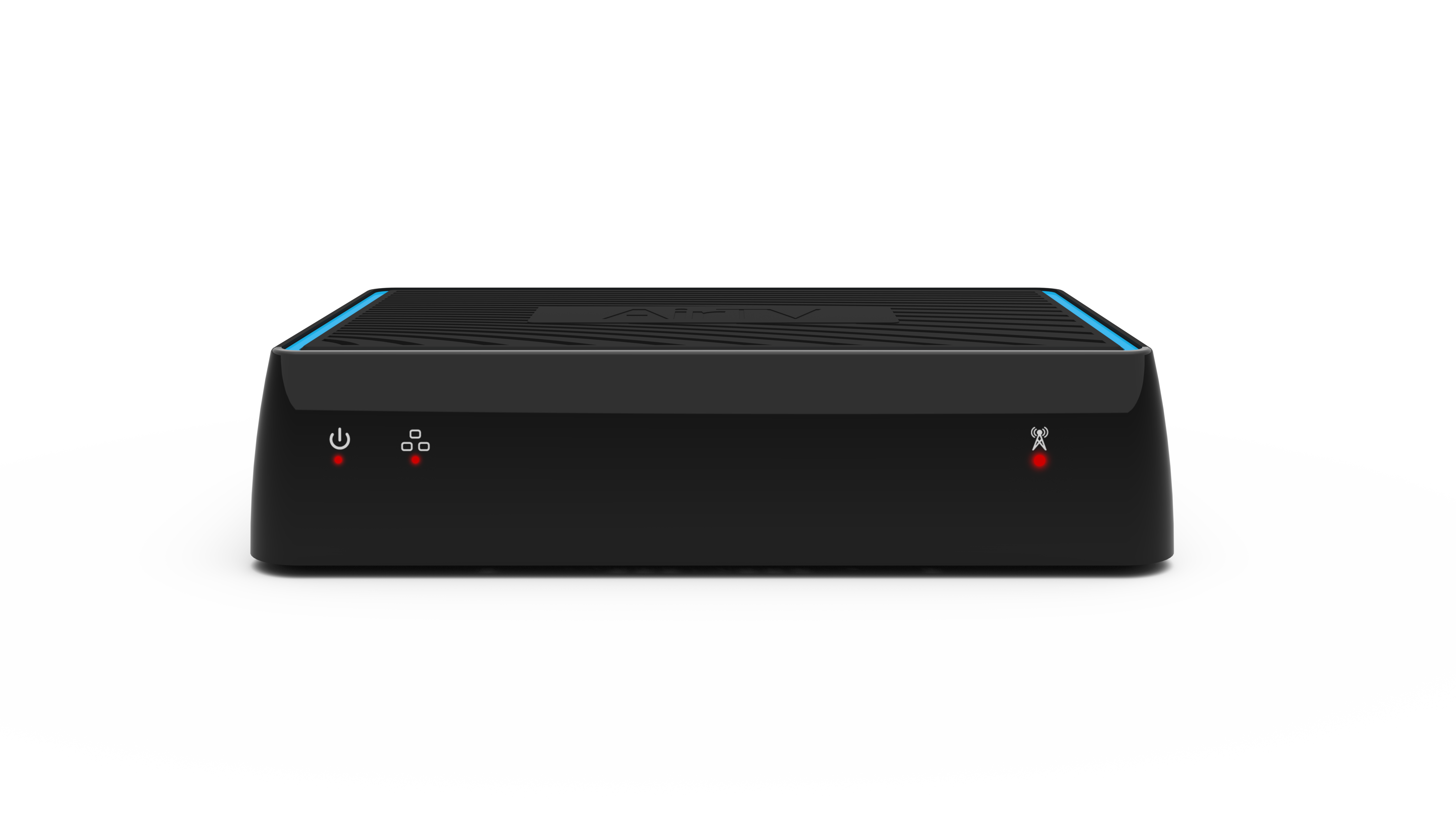 This is the AirTV. It's an unassuming little black box that connects to an antenna back at your home. It takes the antenna signal and sends it out over the internet for you to watch securely. It sets up easily using your phone and your home Wi-Fi.  Here's what it looks like in diagram form:
In the RV, you can use a streaming box such as AppleTV or Roku, or cast from your phone to the TV. You can use the free AirTV app of the Sling app (which can also be used for the paid Sling Television service.)
Once it's all set up, you can watch your own, home-based local channels! You can watch from two locations at the same time and each location can view something different. You can even plug a flash drive or portable hard drive into the back of the AirTV and get DVR service!
Yes, you need a hefty data plan.
It's true. You'll need a cell data plan that's either really big or unlimited. If you're going to use your phone as a hotspot, you'll need a plan that allows it. But is that really going to stop you? If you don't have an unlimited plan yet, you'll probably get one soon. It's just the way everything is going. So take this opportunity to get the phone and the data plan you really need.
Can you put the AirTV box anywhere you want?
You should put the box in your home, anywhere that you can get connection to an antenna and connection to the internet.  I don't think there's a limitation of where in the country the box should be so if you have property in multiple states you can put it in any home you want. You can have multiple AirTVs on the same account and connect to the one you want to use.
Here's how to get started
You'll find the AirTV at SolidSignal. It comes with everything you'll need except the antenna and antenna cable. If you don't already have an antenna, get a free recommendation or browse the great selection of antennas at SolidSignal.