Video producers, we have some good news for you. We carry a full line of products from one of the biggest names in video production equipment.
I have a confession to make. I've been toying with the idea of starting a vlog. I have a list of pre-written content and have started my own YouTube page. (It's hidden at the moment.) In addition, a couple of my kids are avid gamers who've been thinking about hosting shows of their own. With so many people wanting to get into the YouTube game, I'm going to need to invest in some devices from Blackmagic Design.
This company's products are a favorite among video production professionals and amateurs. These products are as good as those that cost 10 times as much and were used in many high-grossing films. Just a few years ago, you would have paid in the high five figures for a lot of this gear. Now, you can get the best prices and biggest selection from Solid Signal. Blackmagic Design gear is good for consumers and professionals. Maybe one (or more) of these popular products is what you need:
ATEM Mini Video Switcher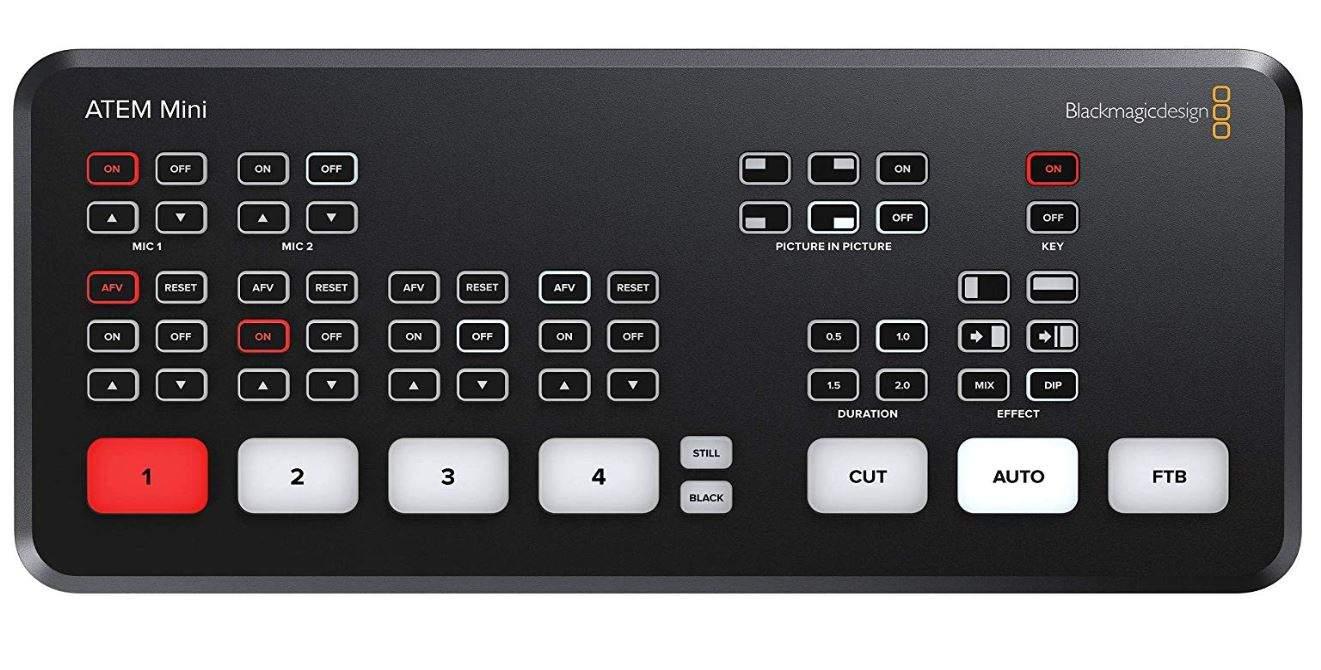 Do plan on streaming to YouTube? How about hosting business presentations on Skype or Zoom? If you're doing this with multiple cameras, you need this ATEM mini from Blackmagic Design. It easily connects to your system and lets you switch up to eight video camera inputs live. You can also use this device for PowerPoint slides, picture-in-picture effects, and more. Many gamers get it to connect to their consoles.
The ATEM mini is loaded with advanced broadcast features. You really have to see them all to believe it. That's why we encourage you to check it out on our website. If you're an advanced video producer, you probably already know what this device is packing. In that case, you know what to do.
Video Assist 5" 3G Portable Monitor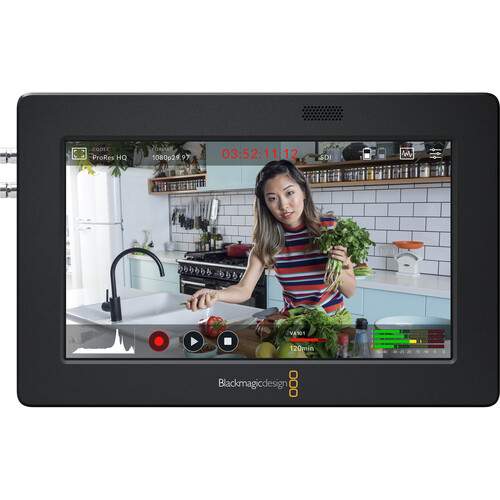 Add this portable monitor to your camera for high-quality recording. You'll see it all with this monitor's 300 cd/m² brightness, which helps you frame and focus on the best shots. Like all Blackmagic Design products, this monitor comes with many exciting features. There are almost too many to discuss here and do them justice. That's why it's best to read more about it on our product page.
Intensity Pro 4K Video Capture Device
Not all Blackmagic Design products are multi-layered, complex devices. Some of them appear to have a more straightforward design, like this capture device. But don't let its looks fool you. This little device is a powerhouse when it comes to capturing and playing back videos. It's versatile, too… you can use it on a PC, Mac, Windows, or Linux computer. It even has HDMI and analog breakout connections that work with NTSC/PAL, HD, and Ultra HD video. Check it out!
Bottom Line: We Carry Blackmagic Design Products…
…And we're the best ones to get them from. Why? Because if you have any questions about this gear, our customer service reps have the answers. Just call our tech team at 888-233-7563. Wait! You might be reading this after hours. If that's the case, don't wait until tomorrow to call us. Fill out the form below and send it in. One of us will contact you.