Hey, I get it. You've been busy. Well maybe not busy but distracted by world events. There's a lot of that going around. But I'm here just one more time reminding you that April is "Antenna-thon" here at Solid Signal and you have just two more days to get in on the best prices of the year.
What is an "antenna-thon" and why do I need one?
"Antenna-thon" is our cute marketing term for our twice-yearly sales event for antennas. Although this one had been in the works for some time, it couldn't have come at a better moment. People are at home and they need access to information. With a TV antenna you can get the information you need and once you put it up there's nothing more to do. Most people get dozens of channels in their local area and get them all for free.
This antenna-thon isn't just important for you, it's also important for Solid Signal. When you buy an antenna (or anything else) from Solid Signal you're supporting American jobs and American families in the area around our Novi, Michigan corporate headquarters. You're keeping people working, and that's something you can feel good about, especially now. Our warehouse is open, working three shifts so that our staff can follow health and safety guidelines. We're doing everything the state is asking and we're keeping our people safe while they work.
It's not too late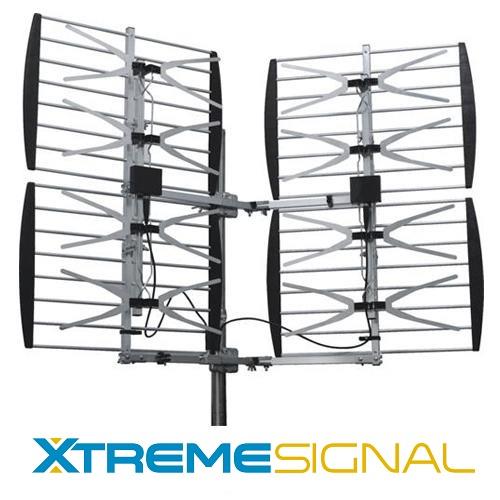 Choose from the best antennas in our Antop, Televes, and Xtreme Signal lines and you'll get class-leading performance and great value. You'll be glad you shopped now because these antennas have never been more affordable. And of course, they've never been more necessary.