Yes, there is a reason to keep ice away from your dock or boat. The ICE BREAKER de-icer we carry is the ideal solution.
Here in Michigan, we assume everyone stores their boat in the winter. This simply isn't true. There are some folks who like to take their boats out in the cold and other folks have to. Think about tugboat and rescue boat operators, for example. They need to keep their vessels running all year long. We're not here to question your reasons for winter boating. We just want to tell you about the ICE BREAKER from Bearon Aquatics.
Introducing the ICE BREAKER from Bearon Aquatics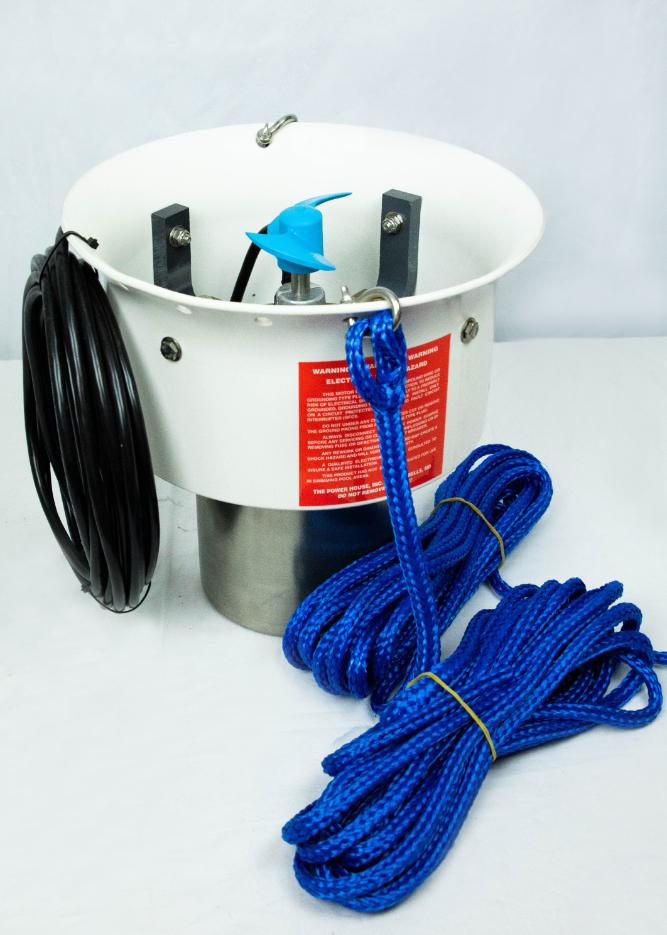 The ICE EATER is the name of this product made by Bearon Aquatics. Although it's technologically advanced and has the latest features, it's also easy to use. You basically plug it into a power outlet, tie both ends of the suspension lines to your dock, shackle the lines to the de-icer, and set it in the water. Here's how the system works together:
The ICE EATER's propeller draws warm subsurface water up through its patented Venturi-styled housing.

This water gets deflected to the surface.

This constant circulation melts existing ice.

The process also prevents ice from forming around boats, marinas, docks, and piers.
This dock de-icer comes with everything you need to set it in the water and let it do its thing. This includes:
ICE EATER unit

Suspension lines

Shackles
The folks at Bearon Aquatics recommend hanging this boat dock de-icer about two to three feet beneath the water. Once it's set, you can plug it in and turn the unit on.
De-Icers Are Popular With…
Anyone who keeps their boat in the water after Halloween. Think tugboat, trawler, and other working boat companies. Marine De-icers are also great for other people who don't want ice forming around their docks. This could mean anyone with waterfront property who might like to provide a warm place for ducks and geese to land. I'm sure there are other reasons why people want to use these amazing de-icers. If you're still reading this, you probably already know what they are.
Another Thing About the Bearon ICE BREAKER…
It's one of a few marine de-icers that Solid Signal carries. We proudly carry a full line of Bearon Aquatics products. This includes some handy accessories to its popular de-icer line. These accessories include:
Dock mounts,

Timers,

Screen kits,

Replacement propellers,

And replacement power cords.
The Solid Signal website is where you'll find our selection of Bearon Aquatics de-icers and accessories. If you're not sure which one you need or have any questions, feel free to call us at 877-312-4547. Someone in our US-based customer service center will answer your questions. If you're reading this after hours, don't wait to call! Just fill out the form below and send it to us. Someone will be in touch.