The 2018 midterm elections are shaping up to be some of the most closely watched political elections in American history. Many races are already predicted to be close, and even established candidates in solidly single-party districts are being challenged by unexpected newcomers. If you've been paying attention to American politics over the last few years, then you're no doubt going to be watching the races closely tomorrow night when the results start pouring in.
In the past, 24-hour cable news was one of the only ways to watch live elections results as they came in. This year, though, the plethora of new cord cutting options has made it easier than ever to watch election night coverage without cable. Here's a quick rundown of how you can stay up to the minute on election night 2018 and keep that cable cut.
 Antenna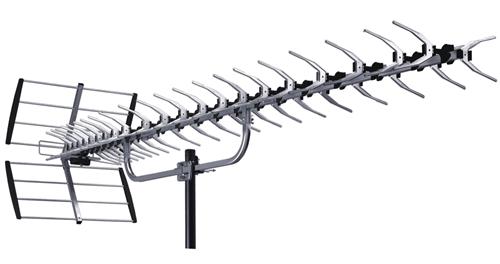 Antennas have stepped up has one of the most affordable and convenient ways to cut the cable for good while still retaining access to major networks. All of the big networks like ABC, CBS, NBC, and FOX broadcast in high-definition for free over-the-air in addition to some specialty networks like PBS and Univision in many areas. All you need to receive these broadcasts is an HD antenna, most of which cost under $100. There are two main types of antennas, indoor and outdoor, each with their own pros and cons. Do some reading about which type of HD antenna is best for you and start watching HD TV for free over-the-air.
With an antenna, you'll be able to watch the major networks' coverage of election night 2018. CBS starts their coverage at 8:00 p.m. Eastern Standard Time with a special prime time update and will cover nothing but the election from 9:00 – 11:00 EST.
ABC will cover the election from their New York headquarters beginning at 8:00 p.m. EST featuring analysis from FiveThirtyEight and chief anchor George Stephanopoulos.
NBC will feature live election coverage from 9:00 – 11:00 EST featuring Lester Holt, Savannah Guthrie, and White House correspondent Chuck Todd.
PBS will also feature live coverage starting at 8:00 p.m. EST, while Univision's coverage starts the earliest at 6:30 EST.
News on Pay TV
News on pay TV remains one of the best ways to watch election night 2018 coverage due to the fact that cable networks have the ability to devote all of their programming entirely to election results. Even if you don't have a cable subscription or HD antenna, there are plenty of ways to watch live streams of major news networks like FOX News or CNN. Most of the major streaming services now carry live streams of major cable networks, making them a great go-to for watching live election coverage. Streaming services like Sling TV, DIRECTV NOW, or Hulu Live all carry live streams of major news networks – and best of all, they all offer a 7-day free trial. Sign up for a trial now and start streaming live TV in time for election night 2018.