August 8-14, 1987
This week Ken welcomes boxer, world traveler, and fellow comedian, Kate Procyshyn.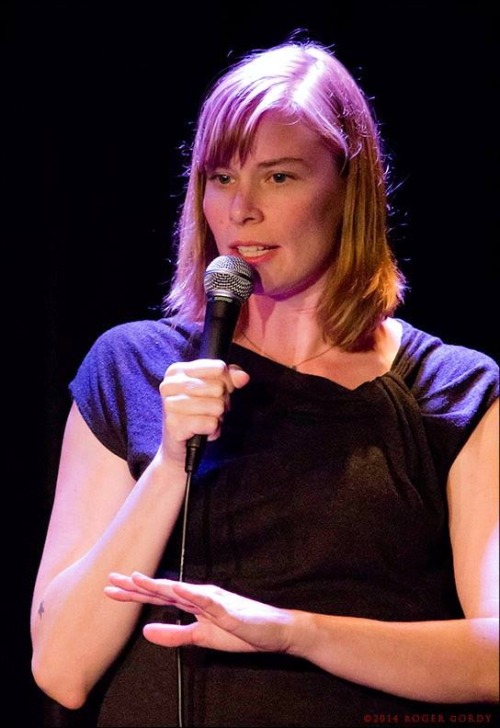 Ken and Kate discuss her nervousness, her love of the outdoors, reading, being a Librarian, living in rural Alaska, growing up in Reno, NV, visiting hardware stores, Kate' Yearbook Session, cutting mouths of out photos, Lawrence Welk, movie theaters, working in advertising, staying in cheap places around the globe, Grocery Stores, traveling in Asia, baking, eating Chicken feet, Librarian Conferences, working in a convent in Africa, pornography on library computers, Sex on TV, humping, periodicals, Teen Model Search, cookies, hostels, misdirection, bed bugs, sharing bathrooms, Fraggle Rock, never having seen Newhart, the secret origin of Kate's journey into stand up, Buffy the Vampire Slayer, Donahue, court cases, sleeping, playing the violin, Romper Room, gaming, The Little Prince, being terrified of space, Pay Per View movies, Two Person Solitaire and a very rare ALL Cheers week.
and HERE is the Yearbook Session Ken did with Kate a few years back on his weekly LIVE! Secret Menu Show as discussed in this episode
About Ken Reid
I'm Ken Reid, a stand up comedian from Boston, MA and a life long television fan. I've been twice nominated as the Best Stand up in Boston and I have been featured on Comedy Central, NPR, Nerdist, and MSN. I own every issue of TV Guide. Each week a guest chooses an issue at random, picks their viewing choices from that week and the show is our discussion of the tough viewing choices of our past. We get into stories about growing up, people's relationship with television, some cultural/media studies dissection and I spit out a lot of trivia.
Note: The Ken Reid TV Guidance Counselor Podcast is rated PG-13 and may contain mild language.