Do you need an over-the-air TV amplifier? If so, Solid Signal has a way to turn any TV antenna into a powerful Televes antenna!
Want to know how to turn your TV antenna into something more modern? You might if you're looking to improve reception and eliminate interference from LTE signals. We're happy to tell you how to bring all the benefits of Televes to your existing TV antenna. Solid Signal has a way that's easy and cost-effective; but before we tell you that, we first would like to tell you why…
…Televes Antennas are Unique
Headquartered in Santiago de Compostela, Spain, Televes is one of Europe's leading antenna manufacturers. Many high-quality Televes TV antennas are available in the U.S. through Solid Signal. These are the only antennas that have built-in Smart Amplification amplifiers that automatically regulate gain. They also include a Smart Filter function that blocks LTE signals from interfering with HDTV frequencies. All of this combines to give viewers more channels with better reception.
We Recommend Televes TV Antennas
We believe that a Televes antenna is a great upgrade for your over-the-air TV set up. But what if you're happy with your current antenna but still want the Televes experience? If this is you, then you might be happy to know that Solid Signal has the answer! There's a way to bring all the benefits of Televes reception to the antenna you already have. All you have to do is add one device to your installation. What is that? It's a…
…Televes Pre-Amplifier
If you want Televes-level performance from your existing TV antenna system, get one of these devices. It's an easy and inexpensive way to reduce signal loss and increase gain! Simply put, these devices deliver Televes-level performance to just about any antenna. (Those old pair of rabbit ears from 1979 don't count!)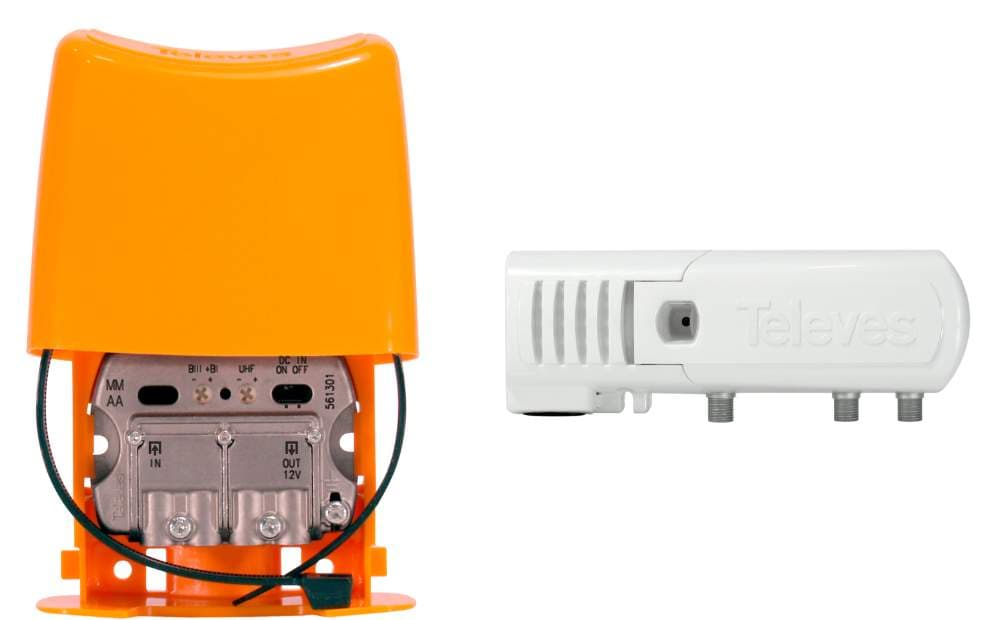 For most cord-cutters, this single-input TV antenna mast amplifier will do the trick. You'll get up to 30dB of amplification on your UHF and VHF channels. This amp also has a low noise figure, which helps it to be more effective.
Do you have two TV antennas? Maybe you need this Televes two-input antenna pre-amplifier/combiner. It supports up to two antennas and offers an adjustable gain of up to 27dB for each antenna input. This pre-amp also blocks LTE signals and minimizes loss caused by having a separate combiner. The end result is exactly what you want – improved reception and more available channels.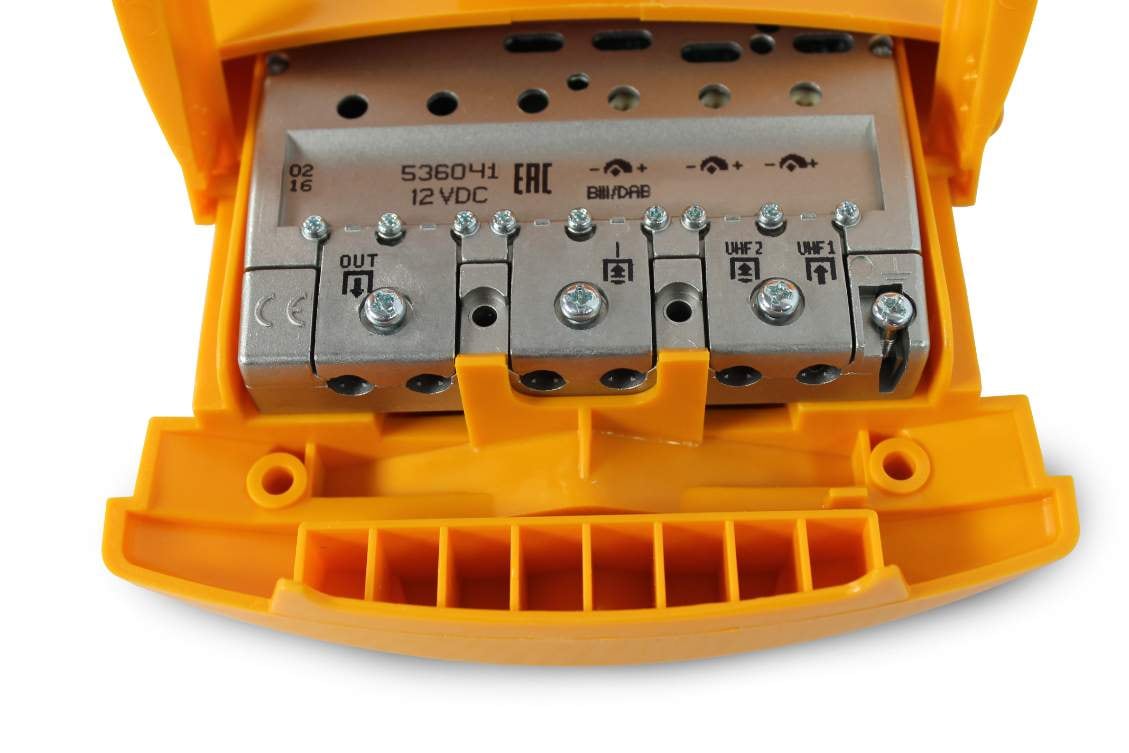 For the serious cord-cutters with the most advanced installations, there's this. It's the Televes three-input, mast-mounted pre-amplifer. This lets you combine up to three antennas without compromising signal strength. In addition to that, this pre-amp offers all the same benefits as the one- and two-input models do.
Cord-Cutters, Get a Televes Pre-Amplifier
Nearly anyone can improve their reception with the addition of these devices. The only question is whether or not you need to add one to your existing system. These devices are best used in situations where LTE interference is severely affecting your TV reception. Any one of our trained experts can help you determine whether you need an antenna pre-amp or something else to improve your reception.
So, could your over-the-air TV antenna system benefit from a Televes pre-amplifier? Calling Solid Signal at 888-233-7563 is the only way you'll truly know! You can also fill out the form below and send it to us. A member of our US-based customer service team will reach out.