It's so close you can almost smell the beer and hot dogs. Tailgate season is close at hand and that means you're probably working on getting the perfect tailgate setup. After all, the parking lot experience can be as important as the game itself! It's where you get to spend time with friends and relax in the perfect environment.
I've seen some pretty amazing tailgate setups, but recently a customer asked me how many TVs you could use with a tailgate setup. I immediately had this image in my head of a rolling wall of TVs attached to the side of an RV. I have a feeling I'm not far off.
It's really about the receivers, not the TVs.
You could have 100 TVs hooked up to one satellite receiver, but for most people, that's not what they're talking about. They're talking about having one receiver per television, and looking at something different on each. So let's go ahead and answer that.
The answer depends on your equipment.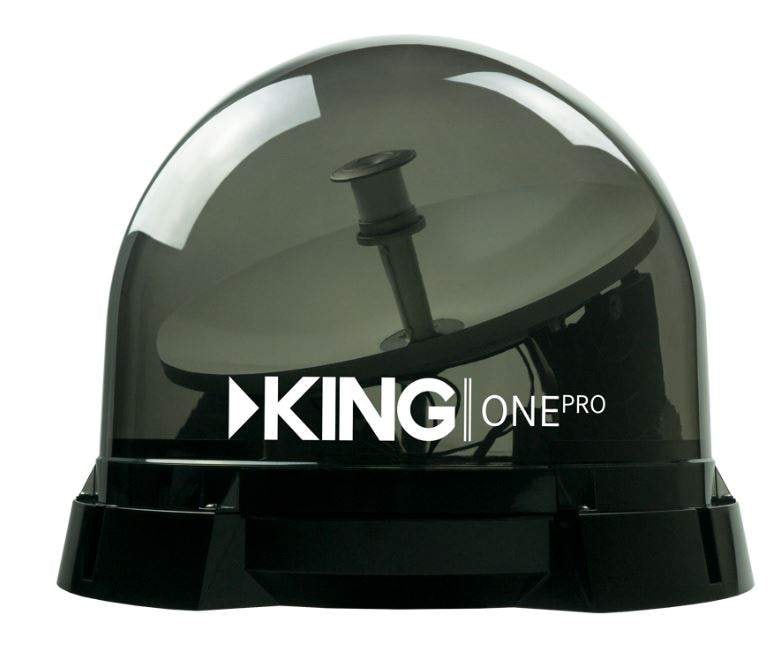 A lot of first-time tailgaters use something like this King One Pro. It's a good, easy solution for beginners. It sets up easy: just put it down on a level surface and it does all the work.
However, I guess with "a little power" only comes "a little responsibility." This easy-to-use device is designed to work with two receivers. You can add a lot of wiring to it to give it the ability to work with up to 26 receivers, though. Most people buy a device like this to make it easy, and that generally means they don't want to add more black boxes and wires to the whole operation.
The next step up would be something like this Winegard Trav'ler which mounts on the roof of an RV. It aims itself as well, and delivers HD and 4K programming much more easily than the King product. With this setup, you'll get the ability to easily have 8 receivers connected to 8 TVs. Wiring is easier with just a simple splitter needed to make it all work.
Beyond that?
Beyond that, you can have an infinite amount of flexibility but you'll have to work for it. You can put a satellite dish on a tripod, aim it yourself, and have as many receivers as you want. With the right setup it's not impossible to have over 100 receivers on the same dish, hooked up to 100 TVs. Now, I'm not quite sure where you'd put 100 TVs in a tailgate setup, but hey. I'm not going to step all over your dreams here. If you want to imagine an RV just plastered with TVs, with more TVs surrounding it, I'm here for it!
Build the tailgate setup of your dreams with Solid Signal
SolidSignal.com is your source for all the satellite TV parts and accessories you'll need to build the perfect tailgate setup. We're here with all the same stuff the professionals use. You can build the tailgate setup you always wanted! Shop now at Solid Signal or, if you want help building the setup of your dreams, call us! The number is 888-233-7563. If it's after East Coast business hours, fill out the form below and we'll get back to you, usually within one business day.