OK, it's time to get real. If you put up your own satellite equipment, whether it was once or every weekend for tailgating, it's time to get a real, good satellite meter. This doesn't mean you can't still use the built-in meters on the receiver, but how much time have you spent going back and forth, waiting for the receiver to respond?
So yes, a satellite meter is expensive. (These signal finders don't work for anything but old-school round dishes.) Unless you're an installation professional, it's going to sit on the shelf most of the time. It seems like a lot of money to pay for something that's just going to sit on the shelf. If you're thinking about it for home use, even a service call from your satellite professional (usually about $99) is a cheaper way to go. But you did your own installation for a reason, right? It wasn't just to save money since both DIRECTV and DISH will do the installation for free. It was because you wanted it your way. Since you wanted it your way, you're responsible for taking care of it, and let's be honest, it's time you stepped up to quality tools.
DIRECTV Users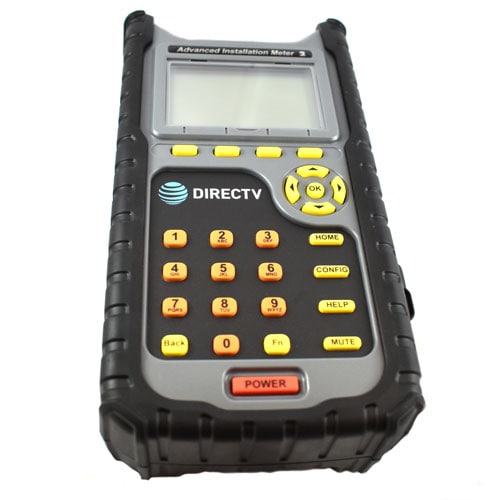 The DIRECTV AIM Meter is your go-to choice for DIRECTV installs. Now in version 2.0, it's the one the professionals use, and for good reason — it guides you through every step of the process and makes it easy. It's upgradeable so that when DIRECTV comes out with a new dish you'll be covered. Firmware updates can come from Wi-Fi, Bluetooth, or USB for the greatest flexibility.
DISH users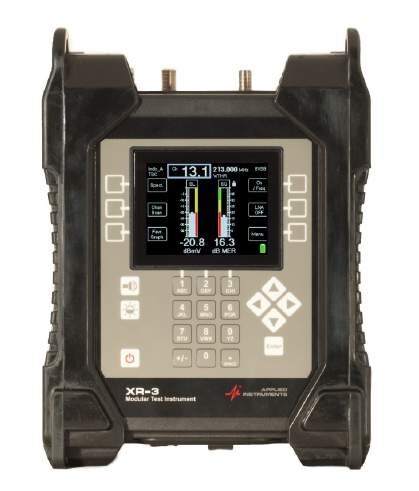 DISH users should consider this Applied Instruments satellite meter. Yeah it's going to set you back a few dollars. (OK, more than a few.) It's the right tool for the job. It will also align some DIRECTV dishes as well as several other kinds of dishes. The test base can even be adapted to work with other technologies, should you need. That makes this a good investment in addition to a smart move. It's fast, it works right the first time, and it lasts a long time on batteries. This is the meter you want if you're aiming your dish every week. It will pay for itself in time saved.
Isn't there a cheaper alternative?
Looking at these satellite meters, it's easy to wonder why people would look for a less expensive alternative. Unfortunately there isn't really anything that will work for both DIRECTV and DISH. Basic meters will measure Ku-band satellite signals. However, this will only let you see one of DIRECTV's satellite locations. It will only give you access to a few of DISH's locations. This may be enough for a quick aim, but it's more frustration than it's worth.
Blame the satellite providers. Both DIRECTV and DISH use proprietary technology on their transmissions. In other parts of the world, there's a lot of commonality between satellite systems. Here in the US there's nothing but these special-purpose systems.
Get what you need from Solid Signal
No matter which of these meters you choose, there's no question that they're going to be much better than using the built-in ones on the meter, which are really not intended for serious users. You'll be amazed how much more quickly you can get everything aimed when you have the right equipment.
If you need help choosing a satellite meter or anything else, call the experts at Solid Signal! The number is 888-233-7563 and we're here for you during East Coast Business Hours. If it's after hours, fill out the form below and we'll get back to you, usually within one business day.