I once referred to it as "DIRECTV's most comfortable remote." It still is, just not the way you might think.
What's the first thing that comes to mind when you read that phrase? I picture myself spending time to tend to the care and feeding of their remote control. Maybe I'll knit the device a cozy little sweater and take the time to preheat its batteries. I might even go the extra mile and give my remote a warm, soothing sponge bath. Anything to make it feel comfortable, right? Wrong!
I don't have the slightest interest in helping my remotes live a stress-free life. What I do want is…
…A DIRECTV Remote that Feels Good in my Hand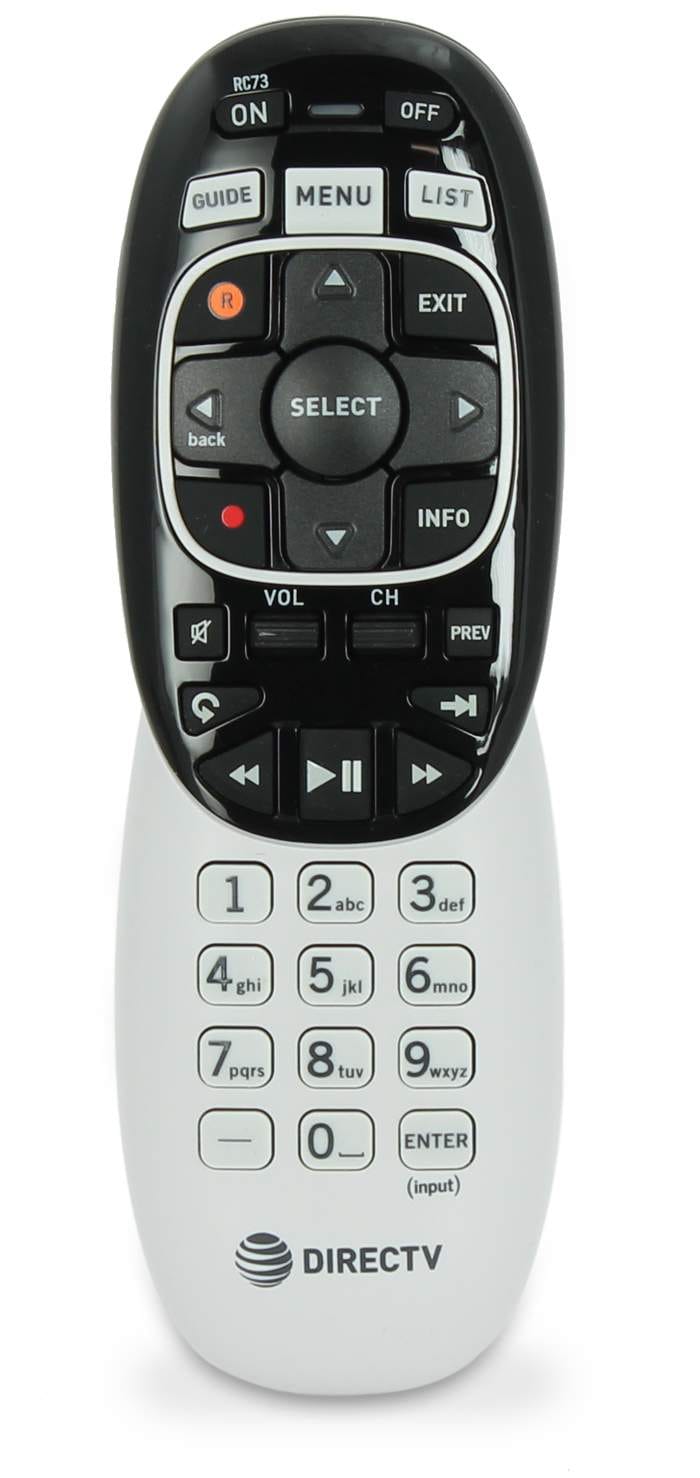 And THAT'S what makes this model the satellite provider's most comfortable remote control. That's because it's ergonomic. That means it's been designed in such a way as to reduce physical stress, fatigue, and injury. Pretty cool, right? It's also extremely practical.
Have you ever paid attention to the amount of time you spend using your remote control? I haven't either, but it's probably more than I think. I use it to find TV shows I want, of course, but I also use it to flip through the DIRECTV menu and more. Sometimes, I hold it in my hand while I watch TV. This is a warning to other family members to "back off, Dad is watching TV now!" This DIRECTV remote doesn't lead to sore heads, which would lead to me freaking out about arthritis. (Men of a certain age and all that.)
Features, Benefits, Advantages
So yes, this remote is very comfortable and easy to use. That should be enough for anyone to buy the two-pack right now. (We've all had one fall through the cracks of your couch or favorite chair!) For those of you who are looking for extra features, this remote control has them. Let's take a look:
It works with ALL DIRECTV-ready (RVU) TVs,
You can use it as a universal remote for many other devices,
And it displays on-screen tips.
Here's the second-best feature: It works through walls, cabinets, and floors. Technically speaking, you have to use it in RF mode to this, and it's worth it. If your receiver is behind cabinet doors, or you're trying to control your TV at a distance, these benefits come in handy. I can't tell how many times I've walked out of the room to take a call only to wish I would've turned the TV down before I left the living room. Now, I just control the TV from the next room!
Get Comfortable with Solid Signal
There's no play on words here. We're the best source for this ergonomic DIRECTV remote control. We're also the best online consumer electronics product retailer, according to Newsweek magazine. You can be very comfortable order this device from us. Simply go to the product page and order from there or give us a call at 888-233-7563. If you have any questions about this DIRECTV remote control, you can fill out the form below then send it to us. We'll be in touch!