DIRECTV customers have a lot of different choices for satellite dishes. Luckily, it's a lot easier than it was in the past to identify the right one for you. DIRECTV's satellite fleet is mature and it's easier than ever to make the right choices. With this guide in hand, you'll get a great idea of which dish is for you.
Understanding the basic terms
Choosing the right dish means understanding a few basic terms. So, let's get started.
Stationary:

A dish that only works when it's permanently mounted. This sort of dish is found on homes and commercial buildings. This sort of dish can also be tripod-mounted.

Automatic:

A dish that is capable of tracking satellites by itself. These are used by tailgaters, on vehicles, and on boats.

In-motion:

A dish that works when your vehicle is moving. These are required for boats.

Single-satellite:

A dish that can only track one satellite at once. Single-satellite dishes for DIRECTV can only track satellites at the 101 location.

Reverse-Band:

A dish that is capable of receiving all frequencies for DIRECTV, including 4K broadcasts and international channels.

External SWM required:

Most DIRECTV receivers require the use of single-wire multiswitch technology. Many dishes have this technology built in, while others require you to add it separately.
Which dish is right for you?
The choice of dish really comes down to where you're going to use it. While there are choices they usually come down to some pretty simple decisions. Let's take a look at the popular choices.
Home users and tailgaters
Best choice: DIRECTV SL3 Slimline Reverse-Band dish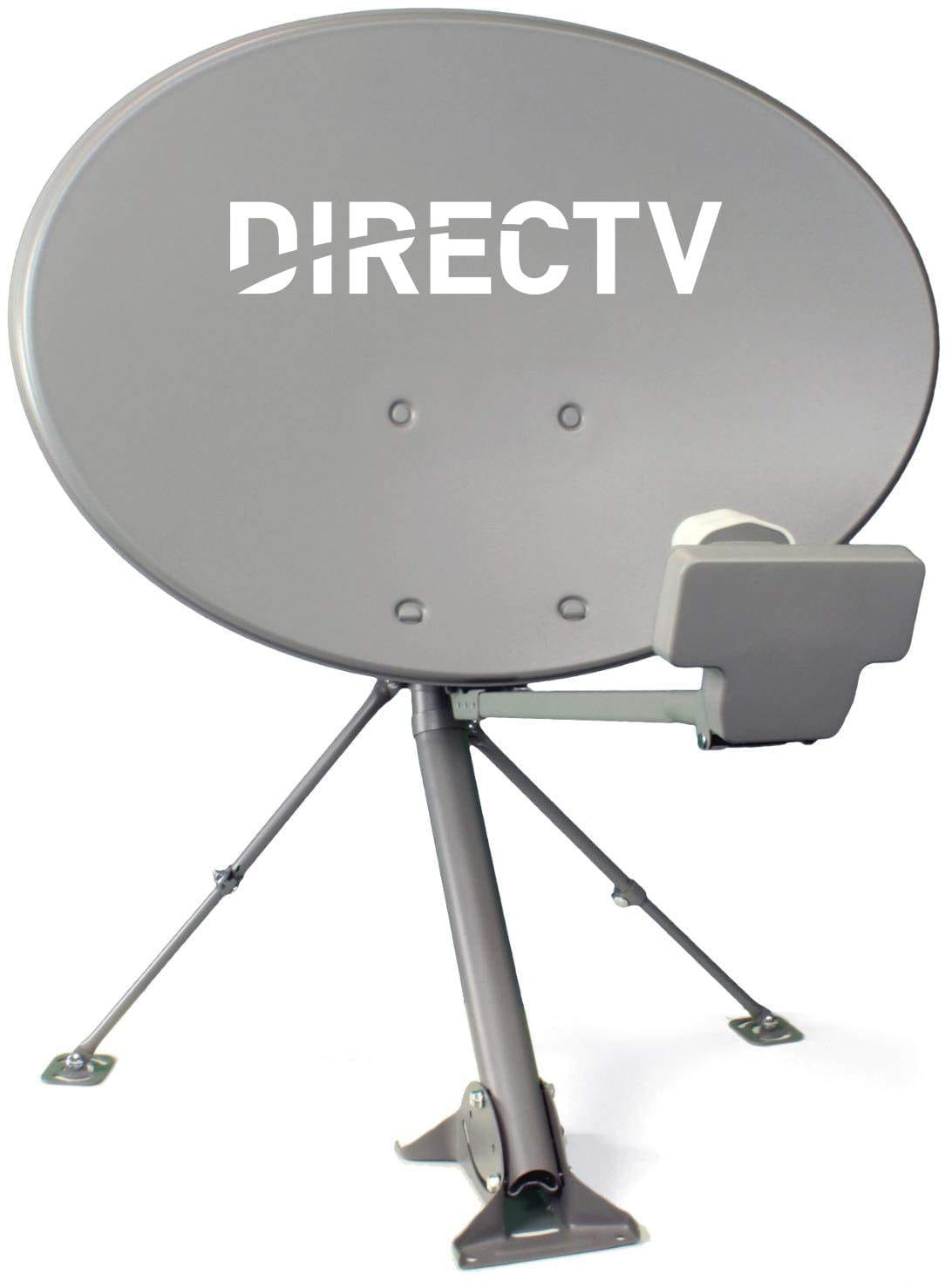 This is the default dish for DIRECTV home installs. It uses one wire coming from the dish to minimize installation problems. It's capable of picking up programming from the three primary DIRECTV locations and supports the reverse band. It supports a Genie setup, or up to 13 regular receivers. It can also be tripod-mounted for tailgate setups.
Businesses (and home users in specific areas)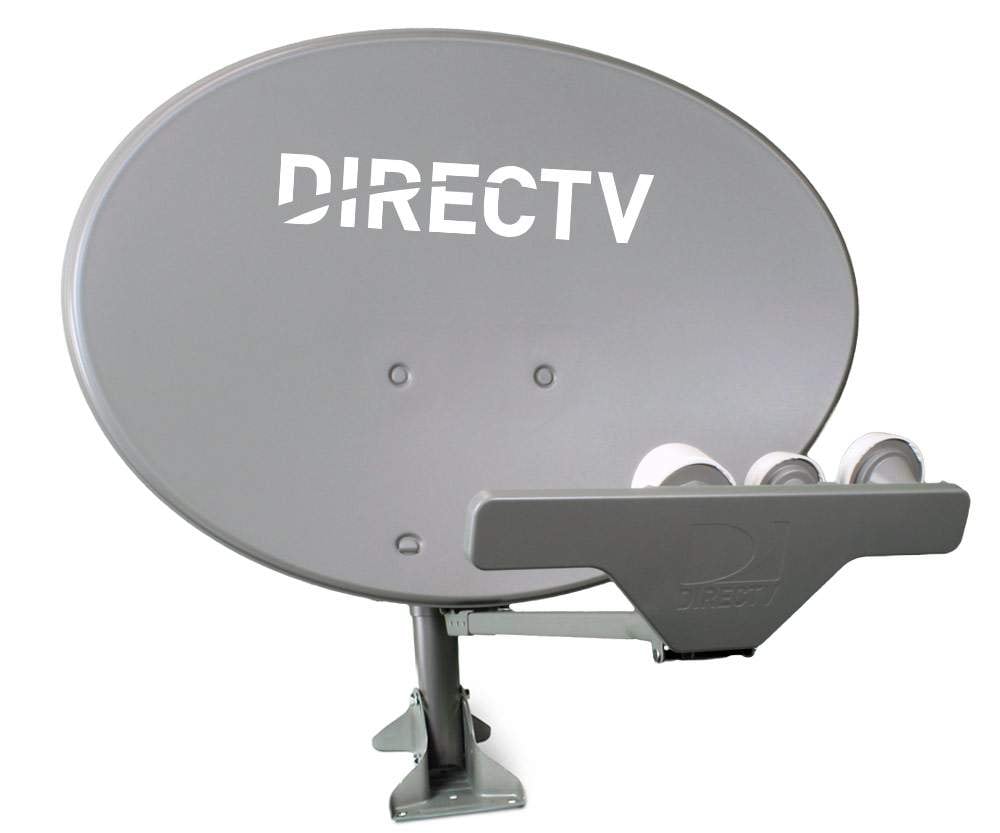 Best Choice: DIRECTV Slimline 5 Legacy Reverse Band Dish
This dish is used for commercial installations because it can support unlimited receivers. It requires the use of an external SWM. It supports the reverse band. It's also used in the few remaining areas of the country that get standard-definition local channels from the 119 satellite.
RV Users
If you have an RV, you have several options. It comes down to what you really want to spend and what kind of channels you want to receive.
Simplest/Least Expensive: standalone automatic dishes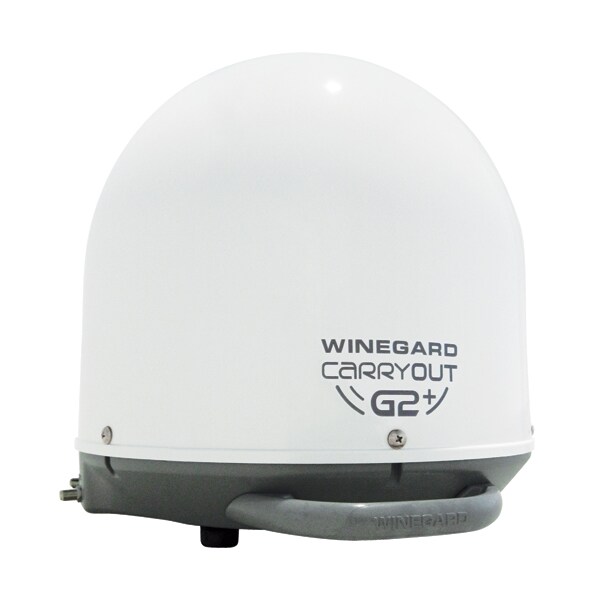 Best Choice: Winegard Carryout
This dish is the ultimate in simplicity. Set it on a level surface, connect a receiver, power everything up and it does the rest. It aims automatically. It can be permanently mounted to an RV but can't be used while you're moving. However, this is a single-satellite dish meaning that you'll only get what's on the 101 satellites. For the most part, this means standard definition and just a few HD channels. You'll need a SWM multiswitch or a receiver that can work without one.
Watch TV while in motion
Best Choice: Winegard RoadTrip
If you'd like your passengers to enjoy live TV while you're driving, you'll want something like this RoadTrip dish. It mounts permanently to the RV and always stays aimed while you're moving. However, just like the Carryout, it's a single-satellite dish meaning very little high-definition content. It also requires a SWM multiswitch or a receiver that can work without one.
Full-featured with high-definition and 4K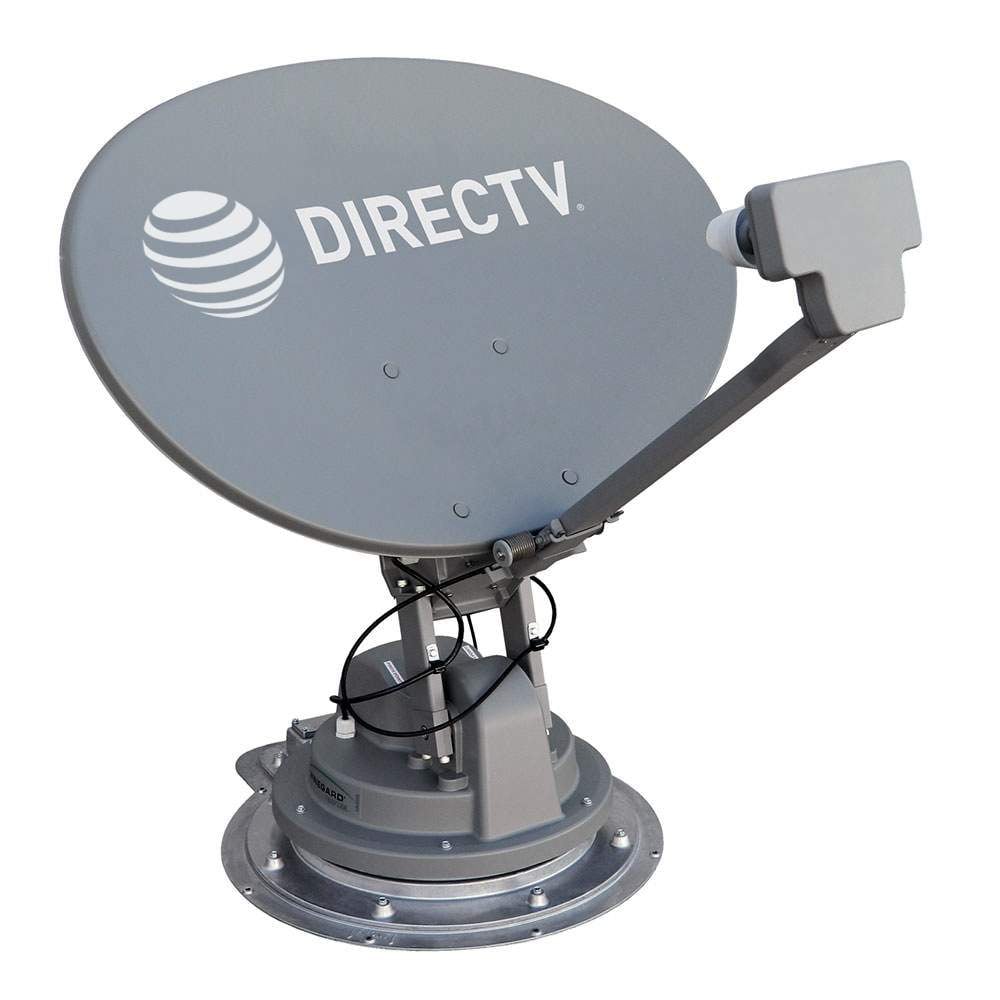 Best Choice: Winegard TRAV'LER
If you want to get HD and 4K content you'll want this dish. It mounts permanently to the RV and aims itself while you're parked. It can't be used while in motion, but it does pick up content from all three primary satellite locations so you get high definition and 4K.
There have been several generations of this dish, so be careful when looking at a used RV with one. Older generations can't see the reverse band and some don't have built-in SWM capability.
Marine Dishes
Because a boat is always moving, you need specialized electronics to make sure you're always tuned into the signal you want. Marine dishes track satellites in three dimensions and use a control box which lets you be sure that you're tracking the right satellite in the sky.
There are several companies making marine dishes, but we recommend using Intellian products.
Smaller boats and smaller budgets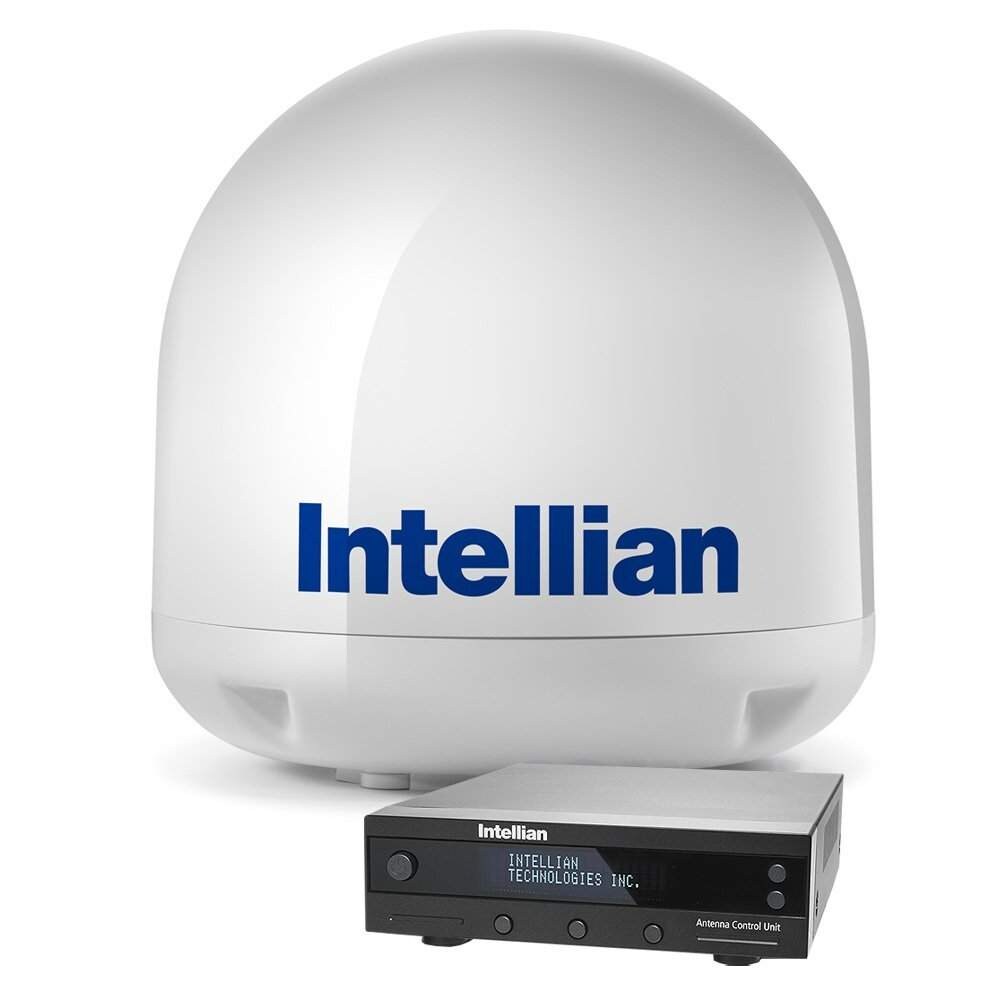 Best Choice: Intellian i3
The Intellian i3 tracks a single satellite and provides satellite service for smaller boats. It can be used for any size vessel but is really designed for cases where you want something smaller and lighter. It requires an external SWM or a receiver that will work without one. Because it only tracks one satellite, you are limited mostly to standard definition channels.
Ultimate power and ultimate function
Best Choice: Intellian s6HD
For those who want the best possible satellite experience while on the water, choose the Intellian s6HD. It receives satellite signals from all three primary locations. Models made in the last few years also support the reverse band. With SWM multiswitches in place, it will support an unlimited number of receivers.
At a glance
Here's a helpful little table to help you decide which dish is right for your need.
When you're ready to choose the right dish, shop at SolidSignal.com! If you need help choosing, give us a call at 888-233-7563.