Don't believe what they tell you. Plenty of people sign up for satellite TV every day. One of the best reasons to get DIRECTV is the wide variety of international channels available. These little slices of home are just what you might want. It doesn't matter if you're from Korea, Russia, South America or anywhere else in the world. DIRECTV has the best selection of global channels and it's easy to get them.
The obvious question
You may be asking yourself, why not just stream this content? Truth is, there is a lot of stuff available over streaming. But not all of it. The sports content you crave probably isn't available legally, for example. Plus, streams from other countries tend to be unreliable at best. We tend to forget that the internet is a physical thing. If you're streaming from an overseas server, your information, plus everyone else's, is traveling over a wire or a microwave link. There's only so much bandwidth. Through no fault of your own, you could end up with low quality video or a dropped connection.
Satellite TV makes a lot more sense for international content. The programs come to DIRECTV's US broadcast centers, where they are uploaded to the satellite in the same way that any other programming is. That means they'll be just as reliable. And trust me, the last thing you want is to lose signal just before that critical goal.
Choosing the right dish
For decades, DIRECTV customers needed a two-dish solution for international programs. This wasn't too much of a problem. Still, some people thought the second dish was unsightly and it did definitely mean that installations took longer.
The solution eventually came when AT&T launched enough satellite capacity to put all their programming, even international programs, on satellites in just three locations. This makes installations super easy and gives customers one option that works in pretty much every situation.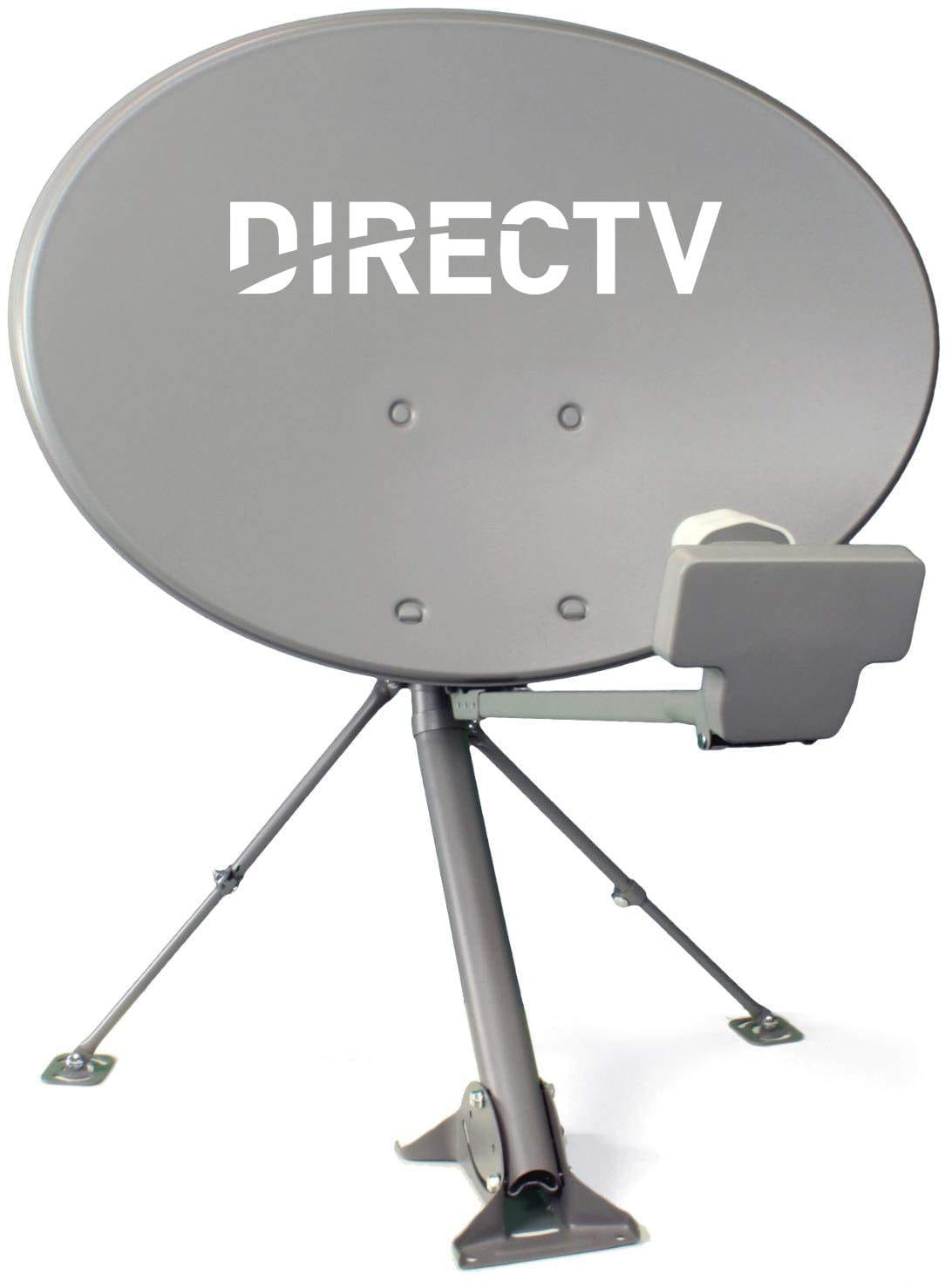 This is DIRECTV's Reverse-band enabled Slimline 3 dish. It's the default dish for all new DIRECTV installs now. It will support a Genie 2 and up to 8 clients, or reliably support up to 13 regular receivers. It uses Single Wire technology for fewer holes in the walls and more flexibility. It's the right dish for international channels and all DIRECTV content.
Even if your dish looks like that…
If you haven't had your dish changed out in the last two years, chances are it looks like this dish but isn't this dish. There are older dishes that look exactly like this one but do not have the reverse band technology you'll need. If you have any doubt, you can check your receiver.
If you have a non-Genie receiver, press MENU, then go to Settings&Help, Settings, Satellite, Repeat Satellite Setup. You'll see a screen like this:
If RB/INTL says "None Selected" then you will need a new dish for international channels.
If you have a Genie, press MENU, then go to Settings, Satellite, Repeat Satellite Setup. You'll see a screen like this:
Again, if RB/INTL shows "None Selected," You'll need a new dish.
Get what you need from Solid Signal
Solid Signal is your source for the DIRECTV equipment you need. If you're a DIYer, just shop at SolidSignal.com for the best DIRECTV equipment. If you'd rather have professional installation, call us at 888-233-7563 and we'll arrange for a technician to come to your door and get everything set up for you!