DISH recently announced that its AirTV Local Channels DVR is out of beta testing and available to all users. This DVR is accessible through Sling TV. It requires an external USB hard drive, which is sold separately. When you attach this device to your AirTV device, it enable the Local Channels DVR, which lets users record straight from their TV antennas to their Air TV systems. They can then stream that content across multiple streaming players. The Local Channels DVR is also set to include these features:
The ability to store up to 2TB of recorded over-the-air (OTA) content when it's connected to a dedicated external hard drive.

Place recorded OTA content in the same menu as the Sling TV Cloud DVR. (This content is differentiated from Sling TV recordings by an OTA icon.)

Integrated DVR menu can be sorted by date, alphabetically, or whether a show has been watched.

It can record up to two free simultaneous OTA broadcast channels at no additional charge.

Does not require a Sling TV subscription.
Regarding this release, Director of Product Development for AirTV Mitch Weinraub said: "The Local Channels DVR rounds out the complete cord-cutting experience for those wanting to integrate free local channels and DVR with a streaming service like Sling TV. Millions of Americans are embracing over-the-air antennas as part of their cord-cutting solution, and the ability to take their live and recorded content in and out of home with AirTV's Local Channels DVR is just an added bonus."
DISH's AirTV Products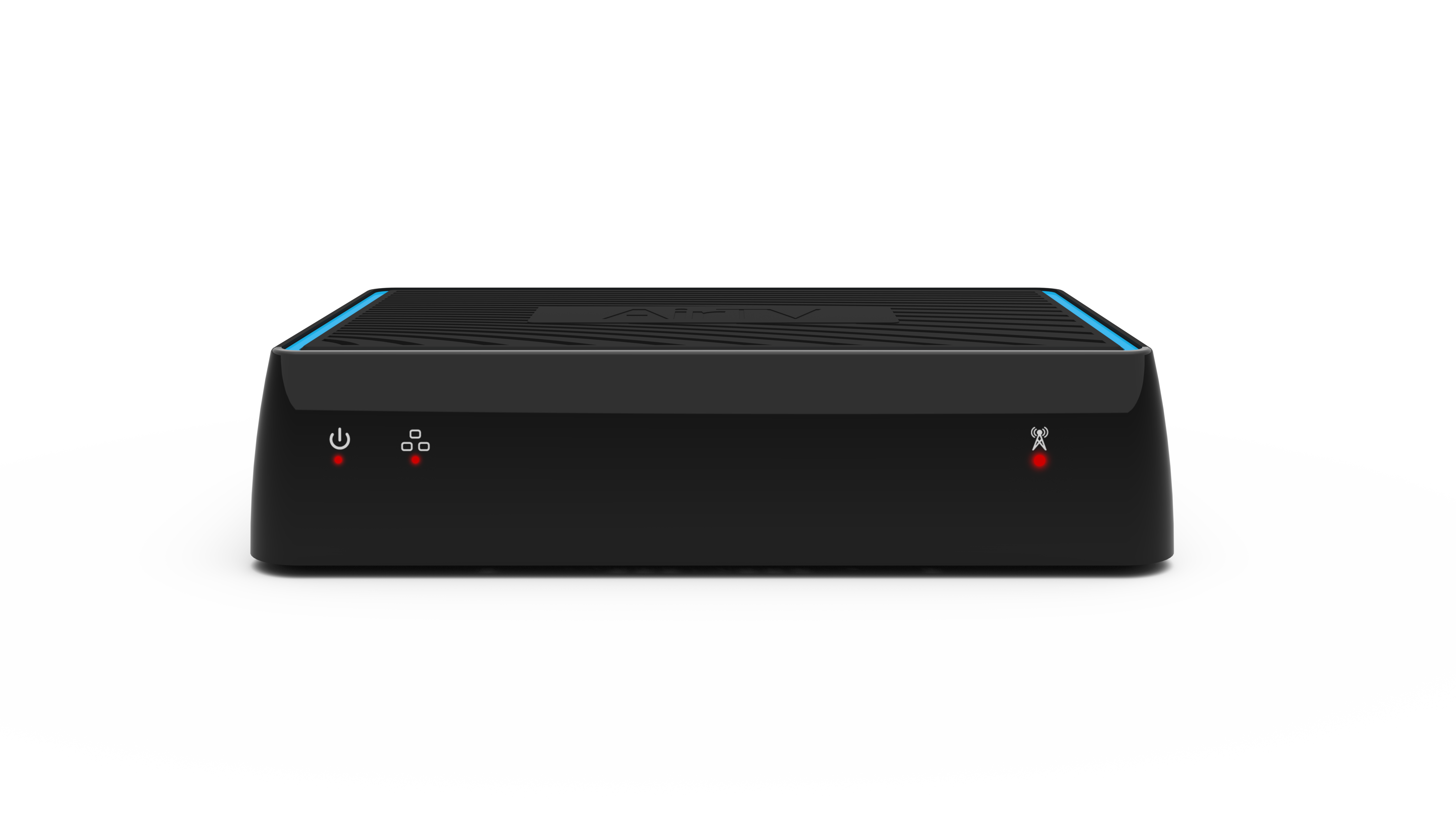 DISH offers two AirTV options: AirTV (black box), and AirTV Player (white box). AirTV places TV antenna signal onto phones and existing streaming devices such as Roku, Fire TV, phones, tablets, and laptops. It's a great solution for anyone who already has a streaming service provider that doesn't provide access to any local TV channels and sub-channels. Best of all, AirTV lets you watch these local channels even if you're out of town or even out of state! It works with any TV antenna that you set up once at your residence or office.
DISH's AirTV has a variety of exciting features, which include:
No daily maintenance needed. Just set it and forget it.

Can be connected via wired Ethernet for best quality.

Integrates with the Sling app with or without paid Sling service.

Can use the AirTV app for 100 percent free OTA channels.

Stream to two locations at the same time (inside or outside the home).

Works with most streaming devices such as Roku, AppleTV, Amazon Fire, Android TV, iOS, and Android.
AirTV Player
DISH's AirTV Player is a streaming service that combine OTA TV with the possibility to add Sling's national channel package that includes Netflix and Google Play. AirTV's white box incorporates all of these programming options onto one easy guide. Just like the black box option, AirTV's white box lets you watch local channels on your phones and other devices wherever you are. This AirTV option works on the Android TV and lets you download and use almost any Android app on your TV. It also adds these benefits of Android TV to your home TV and mobile devices:
Comes pre-loaded with Netflix and Sling, and gives you the option to add ESPN, HBO Now, Hulu, Pandora, Showtime, Starz, and more.

Integrates with Google Play Store's movies, music, apps, and video games.

Offers unlimited storage for apps and downloaded media with USB expansion port.

YouTube app that streams 4K content.
Your AirTV Experts at Solid Signal
Did you know that Solid Signal is the nation's No. 1 expert on AirTV? It's true! We carry the AirTV and the AirTV. Our knowledgeable product experts answer people's questions about AirTV, and they can help you too. Are you interested in this streaming service? If so, you need to know which AirTV system, white or black, is best for you. Our reps can even match you with the best TV antenna for your home and location as well. If you're interested in either option of DISH's unique and useful AirTV streaming system, call us at 888-233-7563.