As a business owner, this is what you really want, isn't it? The good news is that free business internet is available… to your customers.
Sorry for the letdown, but was it really that big of a drop? As a business owner, you know that nothing is truly free. There are great offers, though. Take the one from our Signal Connect division, for example. They can get you the best high-speed business internet service and Wi-Fi equipment. They also offer the best service. If you think you need a reason to get commercial internet from us, we'll give you four!
1. Your Business Needs the Best Internet
It's 2021, after all. Being connected is just a part of everyday business life. There are few companies that don't have workers sending emails, documents, and files. And every business owner needs to check bank statements, communicate with vendors and suppliers, and much more. And as far as the Wi-Fi goes, you need that too. Employees need to stay connected everywhere within your company, and your customers will love it, too!
2. How Much Does Business Wi-Fi Cost?
We know you're thinking this, especially since we told you it isn't free. You're a business owner who wants reliable internet and Wi-Fi at your location. No two businesses are the same. A small business such as a convenience store will cost less than a combined office-warehouse complex. When you work with our Signal Connect division, you'll get a custom estimate tailored to your business and its needs.
3. We Have the Best Internet for Businesses
If you're wondering what this is, we'll tell you. It's AT&T Dedicated Internet (ADI). This is provided through ACC Business, which is a division of AT&T. Signal Connect is an AT&T Preferred Dealer that offers this internet service to businesses of all sizes. Here's what you'll get when you get ADI from Signal Connect:
A dedicated and managed internet access,
Service that uses the AT&T IP Backbone (RFC2267-compliant),
High-speed performance,
And free account management from Signal Connect.
Let's be honest, that's everything your business needs from its internet service.
4. We Have Wi-Fi Repeaters and More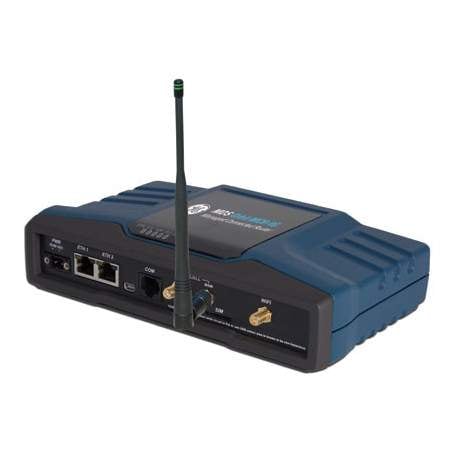 We have you covered there, too. And by "we," I mean our Solid Signal division. We're the nation's No. 1 online electronics retailer. That means we carry everything you need. When you get commercial internet from Signal Connect, your rep works with the team at Solid Signal to get you only the equipment you need.
How to Get Wi-Fi for Your Business
Give Mike Kochenderfer a call at 248-896-8601. He's the sales manager at Signal Connect. Mike will connect you with an available Signal Connect rep who will answer all your questions, give you a quote, and much more. Now, we know that many of you reading this might not be able to drop everything you're doing and call Mike right away. Maybe you're busy, or you're reading this after hours. If that's the case, just fill out the form below and send it to Mike. He'll reach out and schedule a time to talk.