Why should you cut the cord with Solid Signal? Because we're the home of five-star TV antennas!
We carry the largest online selection of TV antennas in America. This includes nearly all of the indoor and outdoor antennas from the most-trusted manufacturers. On our website, SolidSignal.com, we give customers the opportunity to review our antennas. Here are just three of the antennas we carry that got five-star reviews from cord-cutters who are using the devices to enjoy free local TV.
Xtreme Signal Long Range VHF/UHF/FM Antenna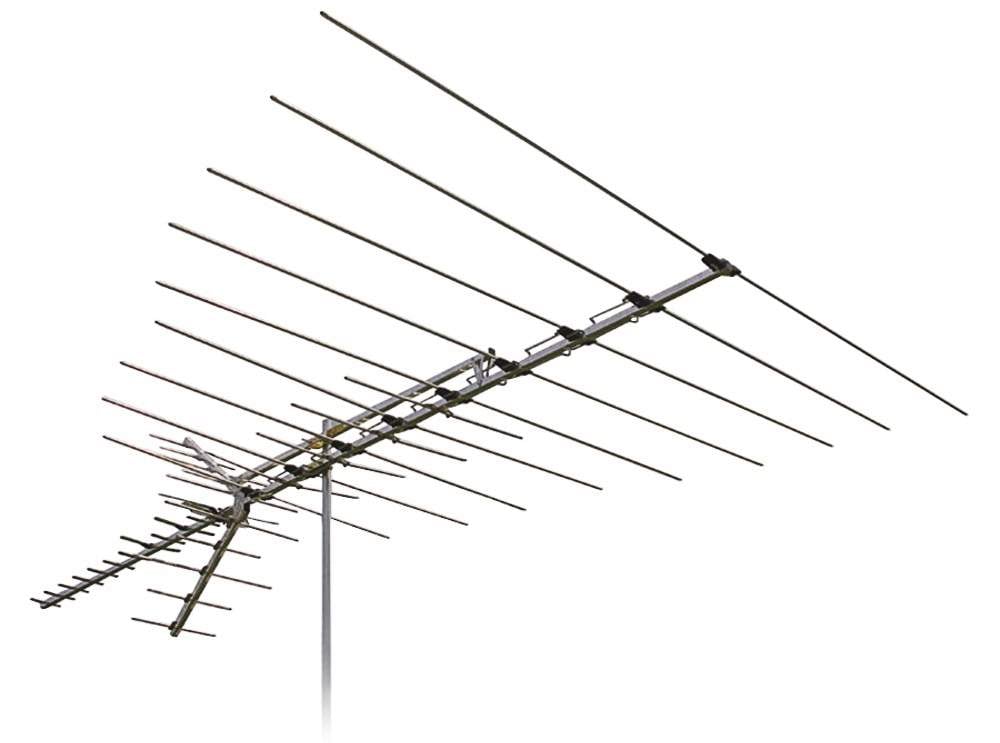 Xtreme Signal is our in-house line of TV antennas. This long-range VHF/UHF/FM antenna is one the most popular from the line. Just ask our customer "Johnny," who gave it five stars:
"I live in the mountains about 50-60 miles from Atlanta. This [antenna] works great… I purchased the rotator with this it… I didn't need it. Adjust it once and leave it be. I get around 48 channels."
As you can see from Johnny's review, this is a big, outdoor antenna. It's perfect for anyone who lives far from their local TV transmitters. It's also a powerful antenna because it's able to receive signal from up to 70 miles away. If you live in a rural area, this might be what you need to cut the cord.
Xtreme Signal 4-Bay Bowtie TV Antenna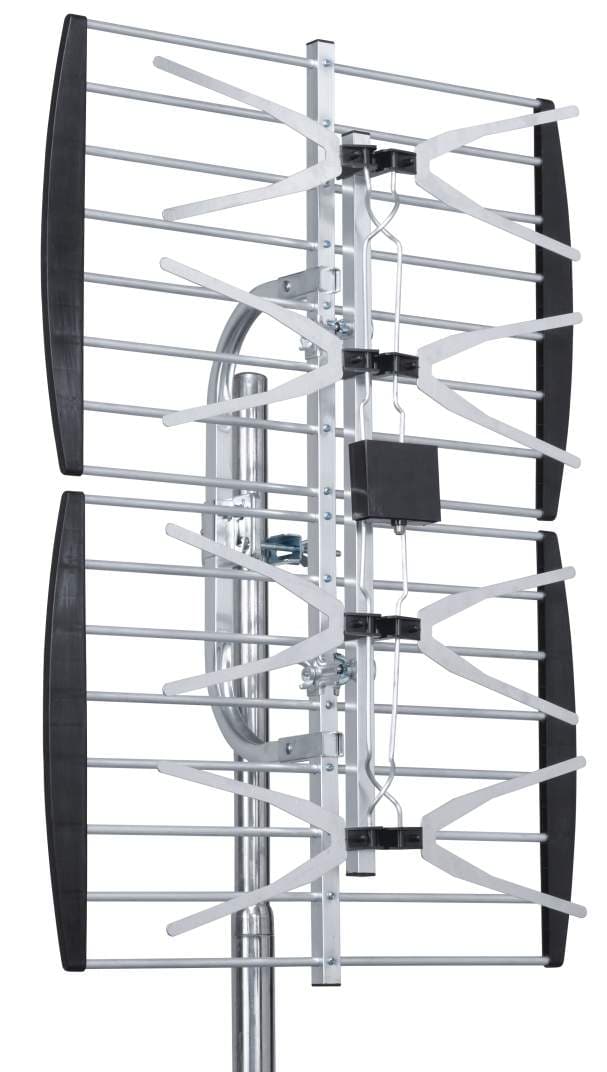 Here's another Xtreme Signal TV antenna. It's four-bay bowtie antenna that gets VHF/UHF reception from up to 45 miles away. "Jman" cut right to the chase with his five-star review:
"Great antenna for any price. I used to get about 20 channels. Now after installing the HDB4X, I get over 60 channels. Great Antenna!"
We often recommend this one to people living in apartments or condominiums. The antenna's small size is good with most homeowners associations, though we recommend checking with yours before buying. The antenna's long-range capabilities mean you don't have to sacrifice power. Most users will get a wide variety of channels in crystal-clear reception with this bowtie antenna.
Xtreme Signal VHF/UHF Yagi Outdoor TV Antenna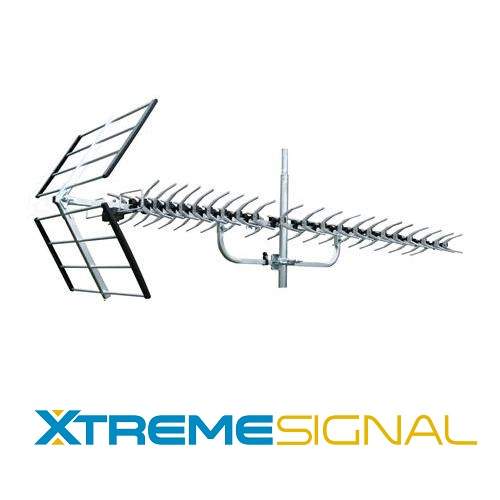 This Xtreme Signal yagi antenna is a strong antenna for those who don't have room on the roof to mount it. "Dave" is a customer who mounted this powerhouse on a tripod alongside his home. Here's his five-star review:
"We are 62 miles away from [the] Columbus, OH towers and pulled in every major station with a very strong signal. Don't even need a pre-amp. We do have a lot of wind where we live, so we will see about the longevity, but so far I'm very impressed. No other antenna (I've tried 3) has been able to achieve this."
You need to check the stats on this beast. It gets stations from up to 70 miles away on UHF, and up to 25 miles for high-VHF channels. It also features a 16dB of gain, a 60° beamwidth, and large back reflectors to suppress interference. This is all backed by a six-month limited warranty.
Want the Secret to 5-Star TV Antennas?
Okay, here it is. Any antenna that Solid Signal carries can be a five-star antenna for you. The key is how far you live from your local TV transmitters. If you're in the city, close to those towers, a small, indoor TV antenna might be perfect for you. A mid-sized outdoor antenna might be ideal for people in the suburbs, while a large outdoor antenna is great for those in rural areas.
So, how can you absolutely sure you're getting the right TV antenna? That's easy. Call the antenna experts at Solid Signal. One of our in-house antenna experts will take your address and find out exactly where you live in comparison to the local transmitters. With that and other information, they'll be able to recommend a TV antenna that will deliver five-star results in your home. The question is…
…Are You Ready to Enjoy Free TV?
If you are, we recommend that you call us at 888-233-7563. In a matter of minutes, you'll get a recommendation for a "five-star antenna" that you can count on. Don't have time for a call? That's okay. You can always fill out our online antenna request form – it only takes a couple minutes – and email it to us. One of our antenna experts will get back to you with your product recommendation. Happy cord-cutting!