This satellite TV service can easily be a marina office manager's best friend!
As a marina manager, you know that guest service is your No. 1 priority. It's all about keeping those boat owners happy while they're staying in your slips. Offering DIRECTV to everyone docked at your business is a great way to do that. No matter who is in those boats, they'll get the programs they want when they stay with you. And maybe you haven't heard this, but getting DIRECTV at your entire marina is easy. All you have to do is work with the nation's No.1 DIRECTV dealer, Signal Connect!
It's All About Your Guests
You don't need us to tell you that, but we're happy to remind you. No matter where people travel, TV is a constant wherever they go. That's why hotels and motels offer it, and the same for RV parks. Many marinas have it too, including yours. But if all you're offering is local cable, you're short-changing your guests.
Those boat owners deserve better; they deserve DIRECTV!
DIRECTV really is the premier satellite TV service with the biggest selection of programming. Your guests will get the biggest selection of national channels, and you can add sports, foreign, and other specialty programming. In short, you can be sure that no matter who's in the boats – whether they're young families or seniors – they'll have their favorite programming with DIRECTV.
OK, DIRECTV is Awesome…
…We know you get that. But do you know how to get DIRECTV to every boat in every slip? You call our Signal Connect division. Who's that? Well, Signal Connect is a DIRECTV dealer that specializes in all types of installations, including marinas. These installations require delivering DIRECTV to multiple receivers from a single source. Signal Connect has the experts at designing and implementing these types of installations.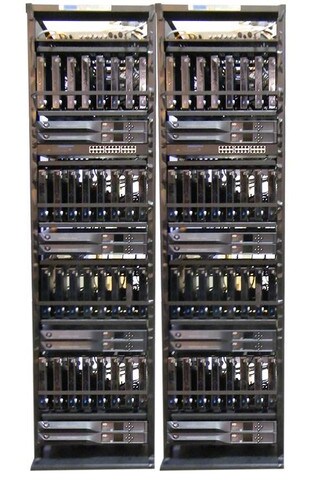 Typically, a marina installation requires a headend system. The experts at Signal Connect will design the ideal headend for your marina. This will allow guests to simply "plug into" DIRECTV when they moor their boat at the slip. They will enjoy all the great programming this satellite TV service has to offer. When it's time to go, they simply disconnect the cable and be on their way. It really is a great amenity for any marina owner.
Signal Connect doesn't have to go very far to get your headend, satellite dish, and other equipment. That's what we specialize in over here on the Solid Signal side of the business. If you're a regular reader of this blog, you know that we stock our online inventory with a huge variety of DIRECTV equipment. Your Signal Connect rep will get you the best prices on this to go along with their white-glove service.
Marina Managers, Let's Talk DIRECTV
Are you a marina manager who wants happy guests? Then you should talk to someone from Signal Connect. They'll be happy to tell you all about the DIRECTV solutions they offer to marinas. Our reps will also answer any questions you have about this satellite TV service. Why not give them a call today? You can reach them at 888-233-6597. You also can reach us by filling out the form below and sending it to Signal Connect. Someone will get back to you soon.