Cell phone signal boosters just make good sense. I've said it before… I don't know why they aren't built into every home and office in America. We spend so much time on our phones and here's a device that makes them work better. Simple as that. If the technology weren't here already, we'd think it was a miracle that someone invented it.
Putting in a cell phone signal booster at home will keep the data flowing, keep your family and friends happy, and provide a reliable way for you to get the information you need even in an emergency. Installing one at your place of business will keep customers in your store longer, keep employees from mooching off your Wi-Fi, and give you the opportunity to put in a strong backup device for your business internet.
Keep in mind too that a cell phone booster for home costs less than a premium phone. It will work with all the devices in your home and last as long as your next three phones (even longer in many cases.) Boosters for business cost more because they cover larger areas and provide access for more devices, but they still only cost as much as two or three premium phones. That's not a lot to ask at all.
So let's say I've convinced you. You're going to get a cell phone signal booster. Which manufacturer should you choose?
Consider Wilson Electronics
Wilson Electronics, based in Utah, is a US-based company that's always been on the forefront of cell booster technology. It's a story that's about as American as they come. Starting with an idea, engineer Jim Wilson created some of the first working, safe cell boosters in the world at the beginning of this century. The company went on to grow, partnering with cellular carriers and the FCC to develop the most powerful boosters possible while keeping the strictest safety margins.
All this is from an American company that designs and assembles every aspect of their products right here in the USA. They also offer US-based tech support and implementation help. We've partnered with them as their official dealer and integrator to bring this technology to homes and businesses.
Choosing weBoost
If you have a home, vehicle, or small business, you're going to want to check out the weBoost brand. Most of these products are designed to be easy enough that you can install them yourself. Of course, if you need a pro installer, that's just a phone call away.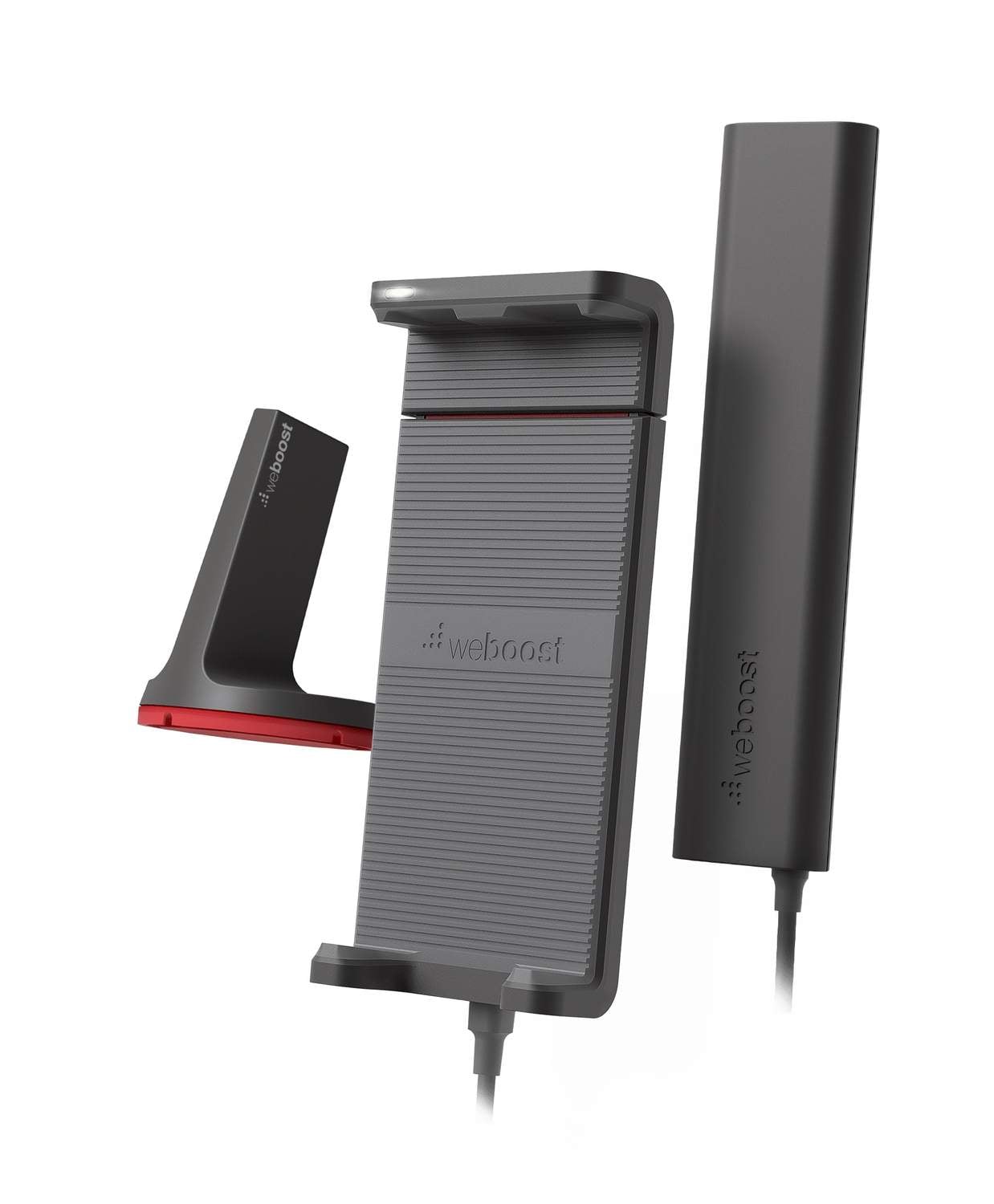 It starts with products like the weBoost Drive Sleek, which gives strong signal to a single phone in your vehicle. You can move up to a variety of vehicle boosters that can cover even the largest RV with great cell service whether you're parked or on the road.
If you're at home, you'll want to check out weBoost's line of home boosters, including the economical Home Studio. No matter what size home you have, there's a weBoost booster that will cover it.
And, for businesses, products like this Office200 give you power and control over how your cell signal gets boosted. You'll cover a large space with a single booster that's easy to implement, even in suspended ceilings.
SHOP NOW FOR WEBOOST PRODUCTS AT SOLID SIGNAL
Choosing a WilsonPro booster
In larger installations, you'll want to look into WilsonPro. WilsonPro products are designed to be installed by people familiar with large-scale enterprise systems. They're capable of providing great coverage even in super-sized spaces.
Take a look at this WilsonPro 4300 Enterprise solution. With what you see above, you'll be able to cover a huge area, giving everyone fantastic cell service. Think large warehouses, indoor sports facilities, even airports. You'll get the power you need when you partner with WilsonPro.
With WilsonPro products, you can even put in specific solutions that will help you with the latest generation of internet-equipped devices like vending machines and manufacturing equipment. It's all here for you!
SHOP NOW FOR WILSONPRO PRODUCTS AT SOLID SIGNAL
Get what you need
Signal Group, the parent company of Solid Signal, has been working with Wilson since the very beginning. We're here to help you choose the right product and get the installation support you need. Just call us at 888-233-7563 or fill out the form below! We'll get you started on the road to the cell service of your dreams, courtesy of weBoost and WilsonPro.