Has a DIRECTV installer ever told you that your building is "too high to have DIRECTV?" If so, there are other satellite TV installers who deliver DIRECTV to apartments and high rises.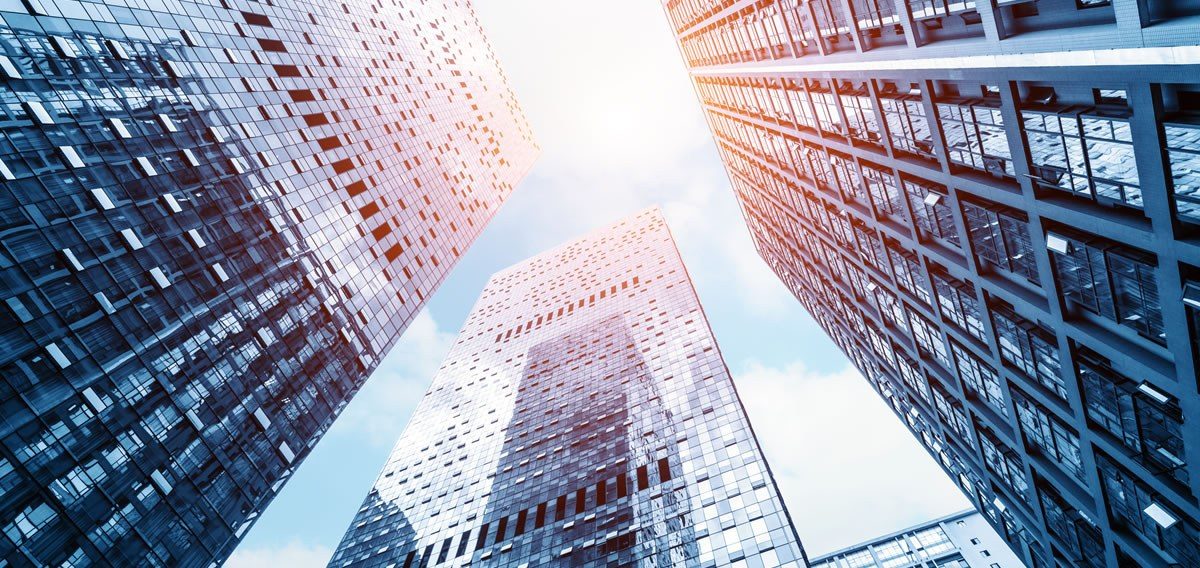 Getting DIRECTV in buildings more than two stories tall can be a problem. DIRECTV's installers won't do it because most landlords won't let them. Our affiliate company, Signal Connect, has the solution. Signal Connect is a DIRECTV Authorized Dealer that delivers satellite TV solutions for a variety of situations. Apartments or high-rises is one of these. This is just one of the many ways our affiliate company makes DIRECTV available to everyone who wants this premier satellite TV service.
"Your Building is Too Tall for DIRECTV"
Have you ever heard that? Chances are you heard it from a DIRECTV installer. Why? Because DIRECTV doesn't install its services in buildings over two stories high. In most cases, it's the building's landlords who say "no." Their concern is that they don't want DIRECTV installers drilling holes into the roof or sides of these high rise buildings. What these landlords don't realize is that there are several different types of non-penetrating roof mounts and other mounting solutions that don't require any drilling. Since Signal Connect sells these types of mounts and other satellite installation equipment, which they recommend for these installations.
Getting the Landlord's Permission
When someone wants DIRECTV in a high-rise building, Signal Connect contacts the landlord. They take the time to explain the various non-penetrating roof mount solutions that are available. In most cases, that's usually all it takes to make a DIRECTV installation compatible with the requirements of your lease. We also stock a huge variety of non-penetrating roof mounts as well as DIRECTV satellite dishes, receivers, and other equipment. Between Signal Connect as your DIRECTV dealer and Solid Signal's equipment selection, you and your landlord have everything you need for your installation.
Your DIRECTV Installation
Once Signal Connect gets the green light from your landlord, your installation begins. Signal Connect uses a national listing of experienced satellite TV installers who have hooked up DIRECTV in situations similar to yours. We'll match you with a professional satellite installation expert who will show up with everything he or she needs to install DIRECTV at your apartment complex or business high-rise. In most cases, one satellite dish can be used to service a nearly unlimited number of apartments or offices within the complex. For everyone's convenience, wiring can be done one floor at a time for easy installation.
Signal Connect Activates Your DIRECTV
Once the installer is done, they give Signal Connect a call. Why? Because the installer doesn't want to be on the phone with DIRECTV's call center for the next hour. We don't blame them! Signal Connect has a great relationship with DIRECTV. They know who to call to get satellite activations done quickly. In many cases, Signal Connect can have your account up and running in as little as 10 minutes. This means you'll be enjoying your favorite news, sports, weather, and entertainment right away!
Get DIRECTV from Signal Connect Today!
In addition to apartments and high-rise buildings, Signal Connect provides satellite TV solutions for a variety of installations that includes:
Bars and restaurants
Big rigs and fleets
Dorm rooms
Government agencies
Gyms and shops
Hospitals
Homes
Luxury vessels and service boats
Oil rigs
RVs, campers, and motorhomes
Waiting rooms
Signal Connect delivers DIRECTV anywhere you want it. You'd wouldn't believe some of the installations we've delivered. If you want DIRECTV at your apartment complex, high-rise business building, or anywhere else, just call Signal Connect at 888-233-7563. The company's representatives are happy to discuss viewing packages, equipment, and anything else you need to enjoy your favorite DIRECTV programming.