There are a lot of reasons you would want to rack mount a DIRECTV box. You might be a home user with a "man cave." You might run a bar or restaurant where people watch on multiple TVs. You might be in a hotel where you provide in-room DIRECTV. No matter what your need, rack mounting gives you a clean installation that's worth taking the time to do. It makes it easier to replace and maintain the equipment you have, too.
The official answer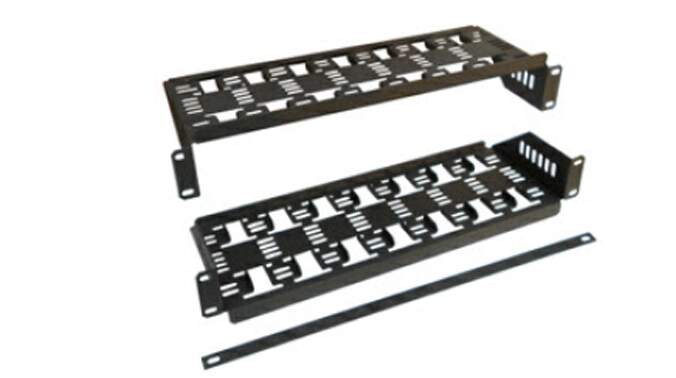 Solid Signal sells this rack mount kit that is designed to hold up to eight H25 receivers in a 6RU space. It's the standard option for bars, restaurants, and hotels. As you can see it's designed around the ventilation requirements of the receivers, and has a screw-on security bar which keeps them in place even if you move the rack.
It's your best option if you have a lot of receivers to mount, or if you just want a clean install. It's just not your only option.
Rack mount it your way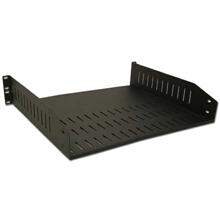 You can choose this 2RU rack shelf and rack mount literally any DIRECTV box you want. It will work with any DIRECTV box except the HS17, which requires a lot more height. It has slits for ventilation and you can use either zip ties or Velcro to secure whatever it is you want to attach to it. It's completely up to you.
The key when rack mounting is airflow. It's easy to get into the mindset of keeping things compact. You'll be tempted to shove a lot of receivers into a small space. That's understandable. It's better to have things a little more spread out. It will make the receivers more reliable over time. With a rack system, the last thing you want is a problem when you're not there to deal with it. Designing a system for proper airflow can cost a little more because you need more shelves or even potentially a different rack. It's worth that extra investment
Solid Signal has rack shelves from 1RU to 6RU so you can choose how you want to build your rack to make it just what you want.
The ultimate home for racks and enclosures
It doesn't matter what you need to enclose. Shop Solid Signal's selection of racks and enclosures. You'll find everything you need. We work with thousands of vendors to bring in the parts you need at a fair price. We pair that up with the best customer service in the industry, too. When it comes to pro-grade parts, you want to work with someone who speaks your language. That's what we're all about.
If you have pre-sales questions or want a custom quote on a pre-built rack, just call us! The number is 888-233-7563 and we're here during East Coast business hours. Our team is ready, willing and able. We can handle anything from the smallest request all the way to massive corporate or institutional needs. Why shop anywhere else?